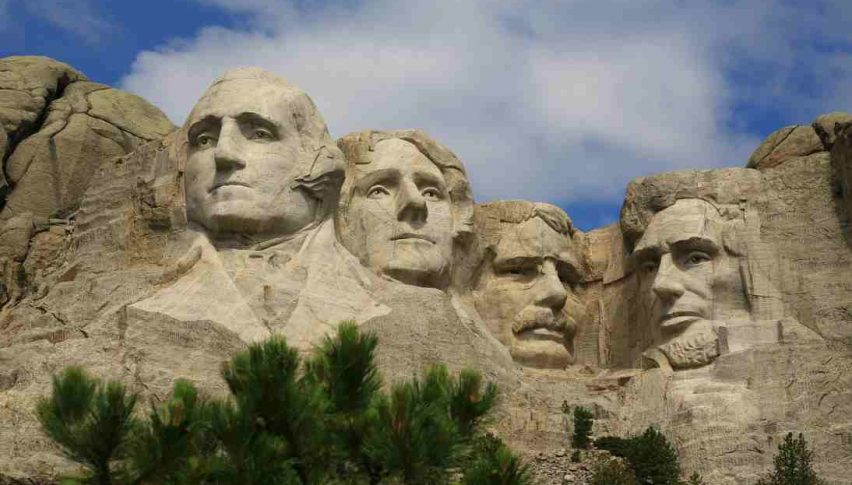 February 19, 2018: President's Day Trading Schedule
It is President's Day here in the U.S., featuring partial closures across the markets. Whether it is futures, equities, or currencies, something unique is scheduled for today. There are several items to be aware of as we move into the irregular U.S. session.
One of the great aspects of the global currency trade is that it is truly an international marketplace. The forex will remain open, with the following exchanges having unique market hours:
Market                                Hours
CME Futures                        Trading is halted at 12:00 PM EST and will resume at 6:00 PM EST.
NYBOT/ICE Futures          Trading is halted at 12:00 PM EST and will resume at 8:00 PM EST.
NYSE                                      Closed
Cryptocurrencies                 Open
Forex                                      Open
As the trading day progresses, be sure to monitor liquidity and market depth. Most of the big money is taking the day off. Price action is likely to be influenced. If thin markets become the norm, it may be best to call it an early day.
Coming Events
For today, there are several events to watch out for:
Country                      Event
U.K.                             BoE Carney Speech
Australia                      BA Minutes
Each of these events has the potential to sway markets dramatically. Be especially cognizant of BoE Governor Carney's speech at 1:45 PM EST this afternoon. With limited U.S. liquidity providers in the market today, rapid sweeps and directional moves are possible in the GBP/USD.
If you are interested in taking on the U.S. holiday session, head on over to the signals page. The U.S. overnight session provided several winners, with a number of live setups currently awaiting election.