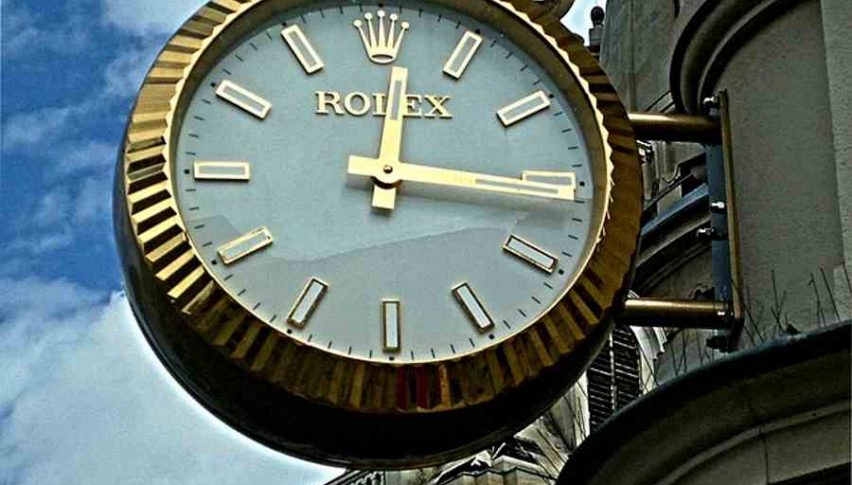 Forex Weekend Preview: Olympics Close, USD/CAD Outlook
Another week is almost in the books, with the forex close only a few short hours away. It has been an active five days in the markets. U.S. equities are making a comeback, the USD's future is uncertain, and cryptocurrencies are lagging once again.
Billions of dollars have changed hands since last Sunday's electronic open. I hope you were on the right side of the action and stocked your trading account with green pips.
Aside from the closing ceremonies of the Olympic games, this weekend's news cycle is going to be relatively quiet. Congratulations to team Norway on dominating the final medal count ― well done!
All in all, there are only a few items to be aware of before Monday's U.S. session open:
Country                              Event                                                              Day
China                                 House Price Index(Jan.)                                     Friday
Japan                                 Coincident Index (Dec.)                                      Sunday
U.S.                                    Chicago FED National Activity Index (Jan.)   Monday (pre-market)
These events are not primary market movers but may bolster participation. The rest of the calendar for the Sunday/Monday session is wide open, featuring many secondary data releases.
Of course, when all appears to be calm something big usually happens. It will be interesting to observe the actions and rhetoric out of North Korea after the Olympics conclude in PyeongChang. A ballistic missile test following the Closing Ceremonies would send markets reeling and draw money into the safe-havens. While the possibility is slim, the scenario is worth noting.
USD/CAD Technicals
In an update from earlier this week, I outlined the scenario for a short position in the USD/CAD. Unfortunately, the trade went live before I could get out some ideas on how to play it.
My colleague Skerdian broke down the relationship between the fundamentals and technicals facing the USD/CAD a bit earlier in the session. A short position had many factors on its side including a bullish break in WTI crude pricing and the convergence of several key resistance levels. If you got short under Thursday's low, well done.
There is a real possibility that yesterday's high of 1.2757 may hold as a valid swing high for the intermediate-term. Failure to sustain trade above the 38% retracement of 2017's range is an extremely bearish sign for the Loonie. Do not be surprised if we witness a precipitous drop in pricing and test of the 1.2500 handle by March 1.
Overview: Missing out on profitable trades is no fun. In fact, I rank the feeling right up there with losing money. However, being late on good setups every now and then is part of the game. It simply is not productive to dwell on missed opportunities ― only worry about the trades you take.
The great thing about active trading is that opportunity is always around the corner. The forex, equities, futures, or CFD markets offer a plethora of options. All we have to do as traders is identify the best setups and get our orders down. Until Monday, trade smart and remember that next week is always the best week!
Crude Oil has been bearish for more than a year, but this week we saw a decent reversal higher on higher Caixin manufacturing
3 days ago