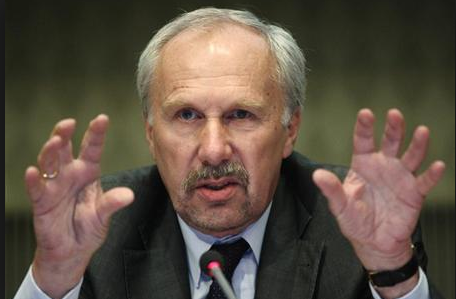 The ECB Rejected Nowotny's Hawkish Comments but EUR/USD Remains Bullish
Listen now, here is my agenda
The ECB member Nowotny did some talking yesterday which sounded very hawkish. He said that the ECB is going to stop buying assets as part of the Quantitative Easing Programme. That, we have heard before and the time is coming for the ECB (European Central Bank) to stop throwing money at the markets.
What we haven't heard is the comment about rate hikes. Nowotny said that the ECB should start hiking interest rates soon by increasing the repo rate from -0.40% to -0.20%. Yes, that's a rate hike.
The Euro got excited and jumped 60 pips higher on those comments. But, the ECB didn't want to give any wrong ideas so they were quick to reject Nowotney's comments. They said that they are his comments only and that the ECB doesn't share the same ideas.
Nowotny said earlier in the morning that the exchange rate in the Euro is not the target for the ECB. But we know it is, no one wants a super strong currency, hence the quick denial from the ECB.
The Euro is still bullish though. EUR/GBP has broken above the two moving averages I highlighted in the previous forex update while EU/USD is making new highs today. Although, the USD is doing its part since it is feeling weak at the moment. USD/JPY is heading down and I'm thinking about opening a trade there, so let's post this update and concentrate on that pair, perhaps we can grab some pips there.