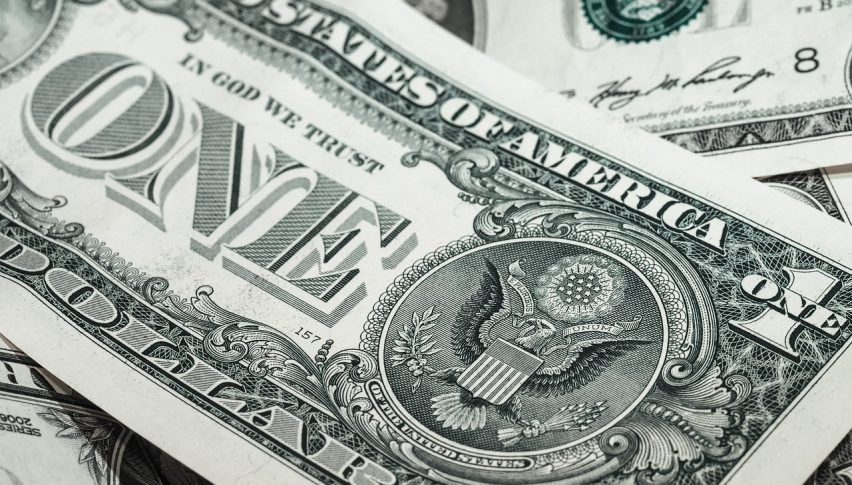 May 21- Economic Events Outlook – How Far Can Dollar Go?
Posted Monday, May 21, 2018 by
Arslan Butt
• 2 min read
Welcome back to another exciting week, traders. Although, markets are likely to remain calm today in the absence of market-moving economic events. The European markets are closed in observance of Whit Monday along with Canadian markets which are observing Victoria Day. However, it's worth trading the technicals.
During the Asian session, the greenback continues to extend its gains as the U.S. Treasury Secretary Steven Mnuchin said the U.S. trade war with China is "on hold". Consequently, truing the risk sentiment on. Do you think the greenback will take a bearish turn on fundamentals this week? Let's find out…
Watchlist – Top Economic Events This Week
U.S. Dollar – USD
FOMC Member Bostic is due to speak about the economic outlook and price-level targeting at the Atlanta Economics Club at 15:30 (GMT). The speech is likely to catch attention as the Federal Reserve FOMC members vote on where to set the nation's key interest rates and their public engagement is often used to drop subtle clues regarding future monetary policy.
Australian Dollar –  AUD
CB Leading Index m/m  – Honestly, I'm not a big fan of trading CB Leading Index as it mostly leaves no impact on the market. The Conference Board Inc will be releasing it at 14:30 (GMT) and I'm afraid, I can't find economists forecast.
Newbies, this index is designed to predict the direction of the economy. It includes seven economic indicators related to money supply, building approvals, profits, exports, inventories, and interest rate spreads. But it tends to have muted impact because most indicators used in the calculation are released previously.  
Eurozone – EUR
ECB Financial Stability Review – The review report is due at 8:00 (GMT). It's an assessment of conditions in the financial system and potential risks to financial stability. The evidence on strains and shortcomings can provide insight into the future of monetary policy. In the absence of major events, the financial stability report can play a trick in moving the market today.
U.S Dollar – How Far Can Dollar Go?
The greenback has moved to play on a front foot due to ease trade war fears. But technically, the dollar is massively overbought and traders may be looking for a single reason to initiate profit taking. Looking at the 2-hour chart, you can see the dollar is holding right below the resistance level of $93.85. Whereas, the bullish trendline is likely to support near $93.61.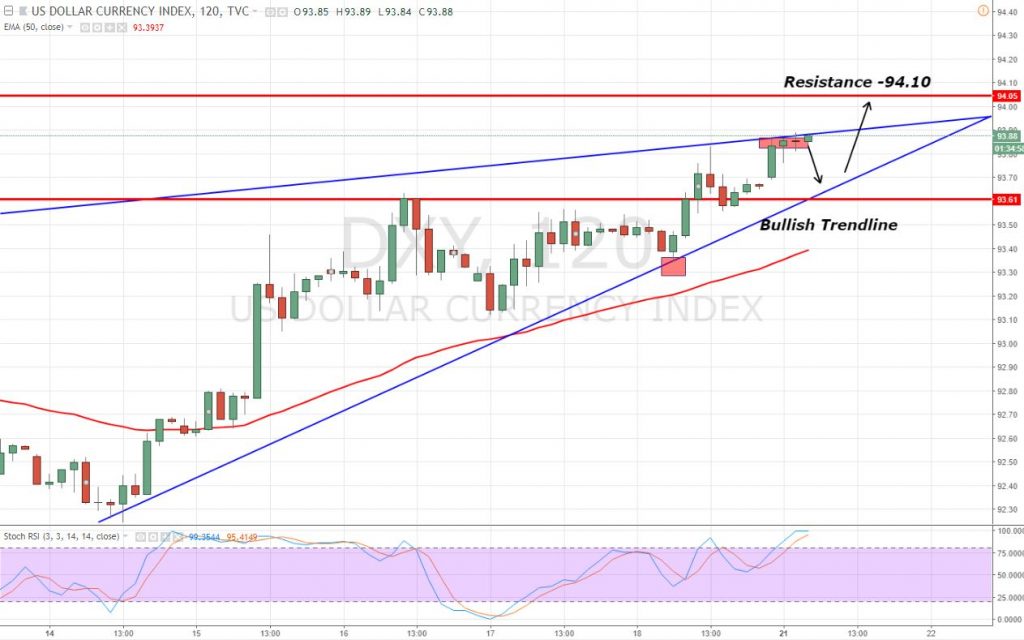 It looks like investors will overlook the leading indicator (RSI above 80) to price in the ease of trade war fears. If so, the dollar can go after 94.10 on the violation of $93.85. Lastly, do check FX Leaders report on Weekly Economic Outlook to plan your trading week.
Good luck for today and trade with care!