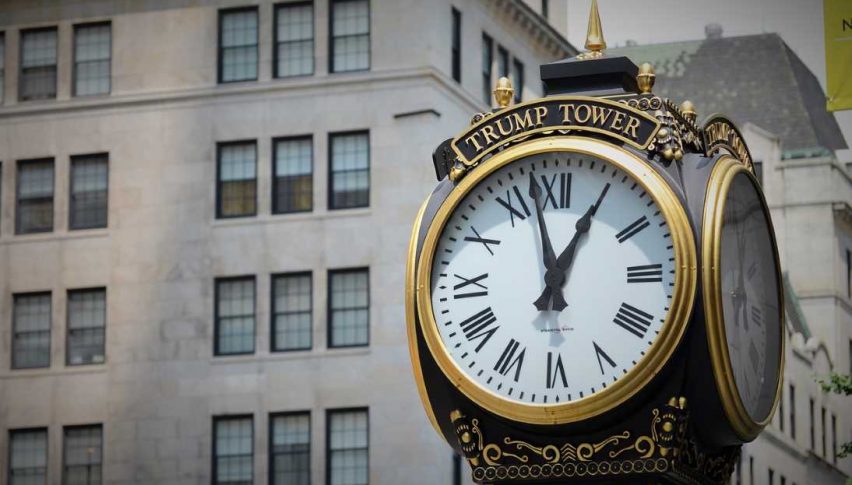 Trump At Odds With The G-7, U.S. Equities Open Flat
The kickoff of the G-7 Summit has featured verbal sparring between U.S. President Donald Trump and several leaders of the G-7 nations. Tough talk from both sides have dominated the Twittersphere this morning. French President Macron went on record condemning the trade policies of the Trump administration and stating the G-7 may soon become the "G-6."
Geopolitical angst is nothing new to the markets, especially when the Trump administration and issues over trade are involved. Investors are getting used to the rhetoric, with the U.S. indices showing only moderate losses on the open.
All in all, the fireworks from the G-7 Summit were to be expected — not to mention entertaining.
DOW Technicals
Despite the stress of the G-7, it has been a big week for U.S. equities. The key level of 25000 is in the rearview mirror for the moment. The rally of the last five sessions has many analysts talking about fresh all-time highs by the end of June.
The selling during the U.S. overnight in the September E-mini DOW has given way to bullish participation. Here are the levels to watch for the remainder of the session:
Resistance(1): Swing High, 25341

Support(1): Psyche Level, 25000

Support(2): 38% Retracement, 24929
Bottom Line: It appears as though the uptrend is going to extend into the weekend. At press time, price is rallying above the 25225 level.
In the event that the G-7 brings bears to the market in droves, a long entry in the September E-mini DOW from 24,951 is good location to the bull. Given an initial stop at 24919, this trade is worth 32 ticks using a 1:1 risk vs reward management plan.