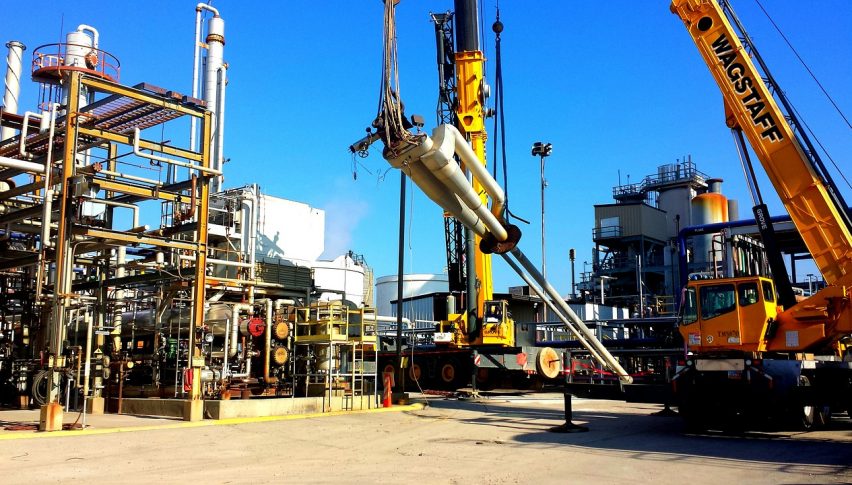 What's Driving Crude Oil's Surprise Bounce?
Posted Wednesday, July 18, 2018 by
Rowan Crosby
• 1 min read
Crude Oil was the interesting story of Wednesday trade in my opinion. The market has flicked into bear mode and not only that we had a big build in inventory data. All signs were pointing to a sell-off, however, the market had other ideas and put up a huge rally.
Markets do generally retrace and we have to remember that earlier in the week we did see a 4% fall. Which while not out of the norm for Crude, is still a decent move.
The EIA inventory data was a little preempted by the API on the Tuesday. It also showed a surprise build, when all the analysts were expecting a draw.
Even on a technical level, it appeared that the oil price was getting set for some more downside. So the main reason for a bounce would have to be fundamentals.
Bulls in Control: Fundamental Picture
There was a Reuters report floating around that suggested there were some supply disruptions in the Middle East, thanks to an attack on an oil facility in Saudi Arabia.
At the same time, there are many analysts who believe that there is a supply shortage and that the major producers don't have the capacity to address it at this point in time.
OPEC apparently has limited capacity to increase production according to particular analysts. And the belief that the US can make up the shortfall is unfounded.
These supply-side predictions are simply analysts opinions and not necessarily my belief. I'm just interested in the fundamental picture and what is driving the spike.
I still feel we will retrace to $68.00 as the short-term trend is to the downside now.