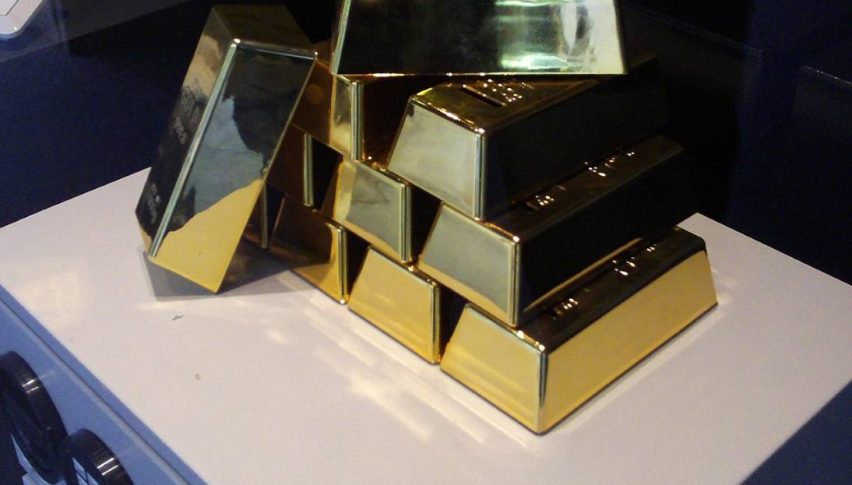 Gold Rejects Support, Rallies Above 1200.0
It is week three of the gold consolidation phase. Ranges in December gold futures continue to tighten, leaving day traders frustrated. Unfortunately, this has been the trend for 2018. Sell-off, consolidate, then sell-off once again. One has to wonder when gold will find a hard bottom/top and make a directional move.
1200.0 will be the key psychological level in this market for the remainder of the calendar year. Can it set up as an intermediate-term bottom? That is hard to say for sure — but we are certainly going to find out!
December Gold Futures
When it comes to gold, the December futures contract is a key barometer of valuations. It is the last contract available for 2018, which means there is a ton of institutional money and hedging strategies betting on its relative value. As we approach the coming active FED season, gold will be one to watch. Participation is likely to increase, as is volatility.
Here are the levels to watch for the short-term (today's session):
Resistance(1): Bollinger MP, 1208.8

Support(1): Daily SMA, 1200.0
Overview: One look at the daily chart says it all — gold is in a consolidation phase. At press time, price is trading near 1202.0, between the Bollinger MP and Daily SMA. This is a key technical area and one that leads me to believe this market is loading up for a directional move.
For the moment, there is a glut of two-way action near the 1200.0 handle. Traders are going both long and short using this level as a stop out as well as an entry point for their positions. Until we leave this area, expect choppy intraday charts and trading conditions. It may be best to wait for a directional move before taking a position.
USD/CHF is testing the previous support above 0.91 after the GDP report released earlier this morning from Switzerland
7 hours ago