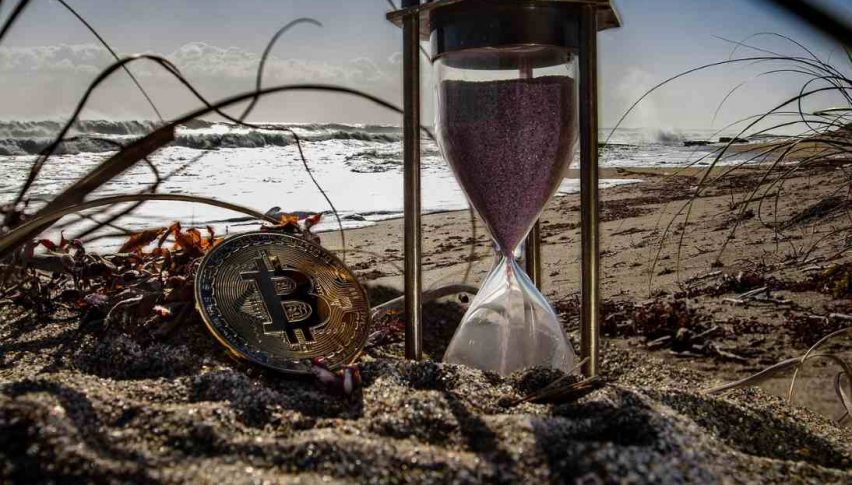 $3000 Hangs Tough As Bitcoin's Bottom
Ultra-tight trading ranges have been Bitcoin's rule for the past four days. Traders have dug in between $3250 and $3500, attempting to drive this market directionally. The technical outlook is ominous, featuring several failed retracements and a pronounced daily bearish trend. If nothing else, Bitcoin BTC bulls can take a bit of solace from $3000 stepping up as a short-term bottom.
From a fundamental standpoint, the future of cryptocurrencies is hazy. The lofty valuations of last December's epic rise seem to be a very distant memory. Going into the final two trading weeks of 2018, it appears that no one is interested in taking Bitcoins home for the holidays.
Bitcoin's Future May Depend On $3000
Cryptocurrencies are an interesting asset class due to their volatility and respect to big-round-numbers. The price action of the past month in Bitcoin has illustrated this pattern to a tee. The directional move south has stopped briefly at $5500, $4500, $4000, and now $3500-$3000.
Overview: One look at the daily chart tells us pretty much everything we need to know about BTC ― the trend is down, sentiment is negative, and $3000 appears destined for a sustained test. In the event $3000 is taken out, a quick run to $2500 or $2000 is likely.
A quick scan of the leading crypto news sites doesn't give one much short-term optimism toward cryptocurrencies. Stories focussed on corporate liquidations of BTC and increased regulation in Asia are commonplace. For now, it looks like Bitcoin's bulls are going to have to rely on faith to bid this market higher.