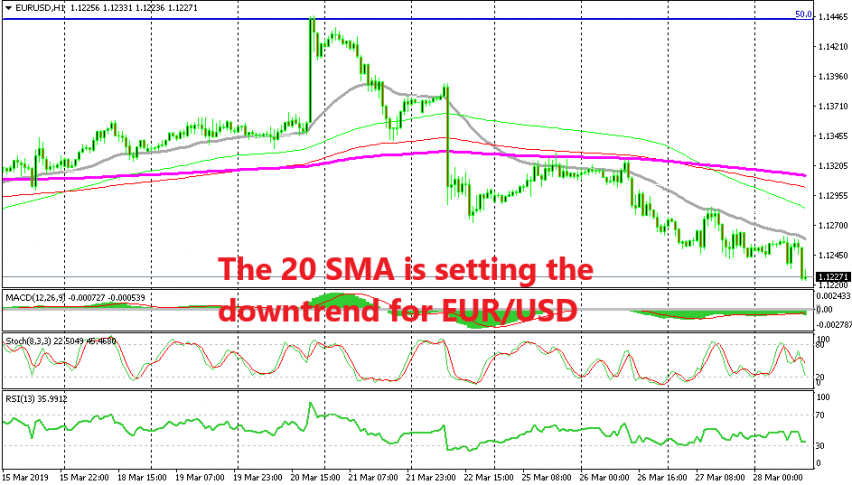 EUR/USD Threatens Last Year's Lows as the 20 SMA Keeps Pushing it Down
EUR/USD turned bearish last Wednesday after it jumped 100 pips higher on the FED turning dovish. The trend reversal wasn't a certain thing until Friday when this pair made a decisive bearish move, breaking below all the moving averages in a single hour on the hourly chart.
That move was due to the deteriorating German and Eurozone manufacturing sector which showed a deeper contraction for February. The fundamentals seem to be deteriorating further in the Eurozone and the European Central Bank already turned dovish earlier this month, so everything is pointing down for the Euro.
Now the sellers are getting more confident as the downtrend keeps pushing further below. You can distinguish how strong a trend is by looking at which moving average is doing the support or resistance for a pair. In this case, we have the 20 SMA providing resistance and pushing EUR/USD down as it slips lower.
We went short at this moving average yesterday and booked profit, but missed the chance earlier today. Although, let's hope we see another pullback up there where we can sell this pair.