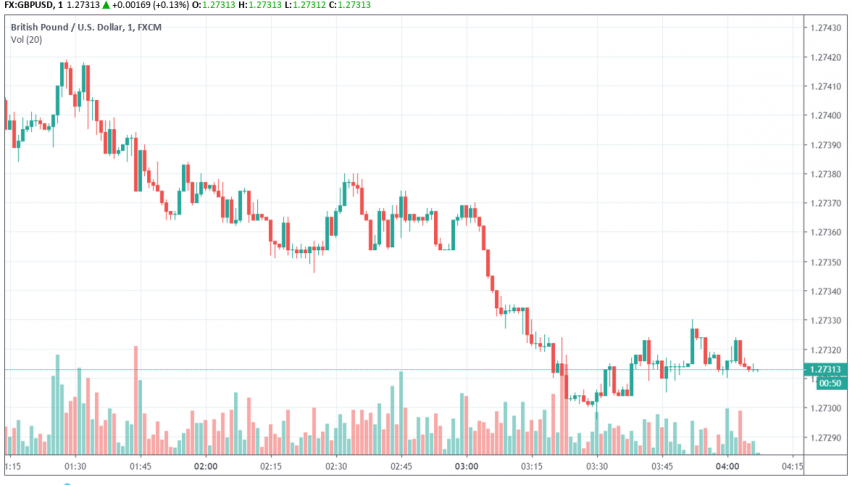 GBP/USD Continues to Fall as Brexit Discussions Fail
Posted Monday, May 20, 2019 by
Arslan Butt
• 1 min read
According to latest news reports, cross-party talks on Brexit have collapsed and it looks like PM May's resignation is inevitable. This has created more uncertainty in markets and, as a result, GBP/USD touched a four-month low on Friday. At the time of writing, the cable is trading at 1.273, well below the 1.28 level.
The UK Parliament is set to vote on May's Brexit deal for a fourth time in early June, but it looks highly likely that the deal will be turned down once again. May has already stated that she will hand in her resignation after the fourth vote on her Brexit deal.
If, or rather when, this happens, it is very possible that Conservatives put up a Eurosceptic leader to take her place. This would only increase the chances of Britain crashing out of the EU with no deal in hand.
Markets are concerned about the heightened risks on a no-deal Brexit and what it would mean for the British economy overall. There is also a new possibility emerging – that of no Brexit at all, which could only bring about more chaos in British markets.