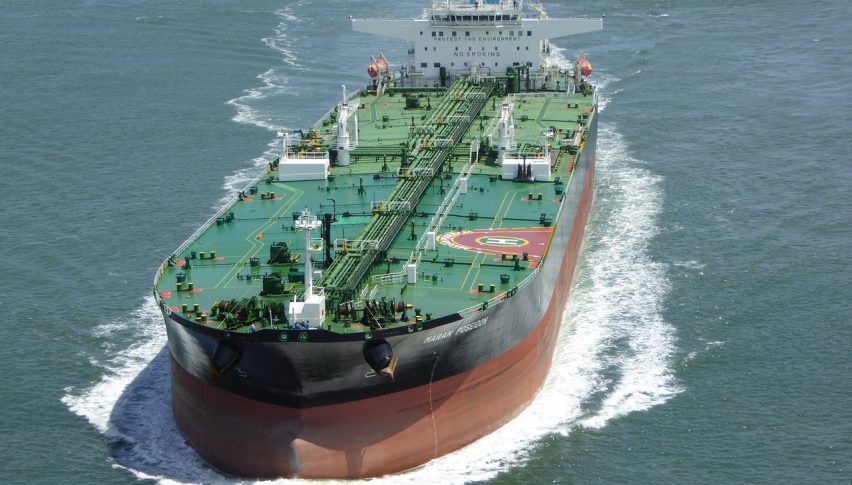 Heavy Volumes Hit July WTI Crude
The action has heated up in the global oil markets. Last night's attacks on separate oil tankers in the Strait of Hormuz has brought to the surface fears over supply disruption. Heavy volumes have been traded as energy players weigh the potential risks of armed conflict and unrest. As of this writing (1:15 PM EST), July WTI crude oil futures have already traded more than 750,000 contracts. This is a staggering figure, especially when considering that the July to August futures contract rollover is diluting volumes.
Trading breaking news items such as today's attacks is a tricky business. Conventional wisdom tells us WTI rallies in the face of such uncertainty. And, shortly after the bombings conventional wisdom proved true ― prices spiked more than 4% on sustained bidding. However, the panic buying did not last as the market fell more than $1.25 from intrasession highs in a few hours time.
July WTI Reverses Course
No matter the reason, panic buying is never a good idea. Frequently, intraday price action becomes choppy and reverses off of short-term highs. Losing sight of the bigger picture can be an expensive mistake, especially when trading a product like WTI crude.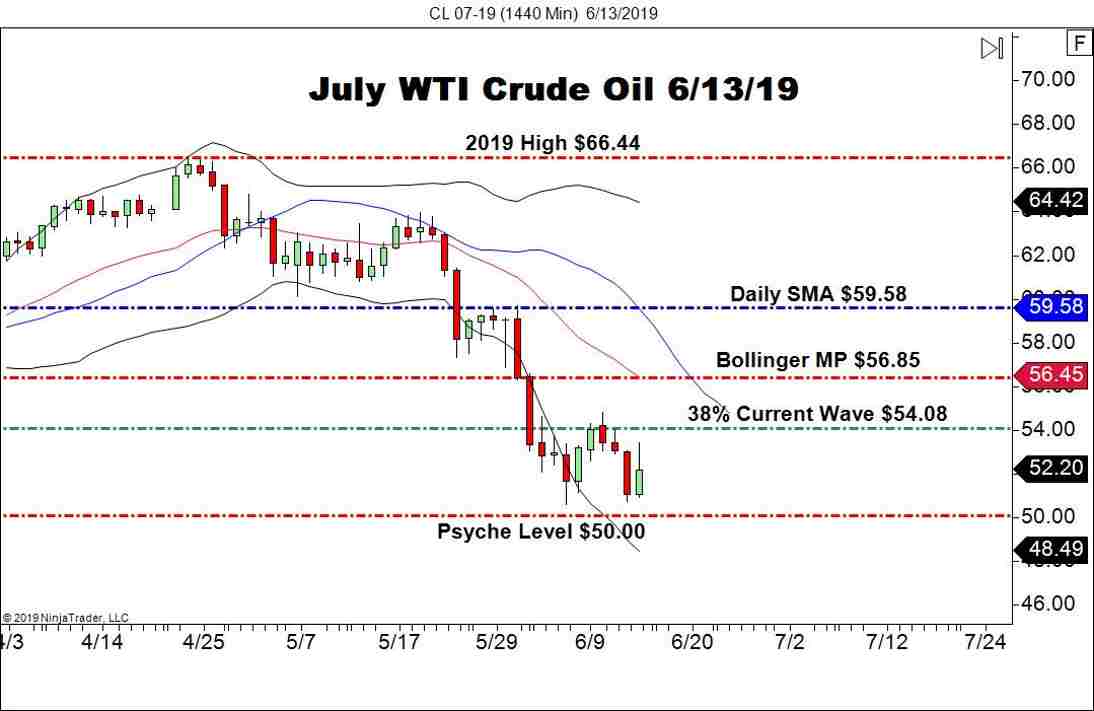 Overview: Given the failed bullish break above $54.00 earlier in the week, the downtrend in July WTI crude oil remains in full effect. Price appears destined for a return to $50.00, a psychological barrier that will have major implications for the rest of 2019's WTI market.
At this point, global oil is looking to be much weaker than anyone expected. If an attack on supply infrastructure can't spike prices for more than an hour or two, what can?