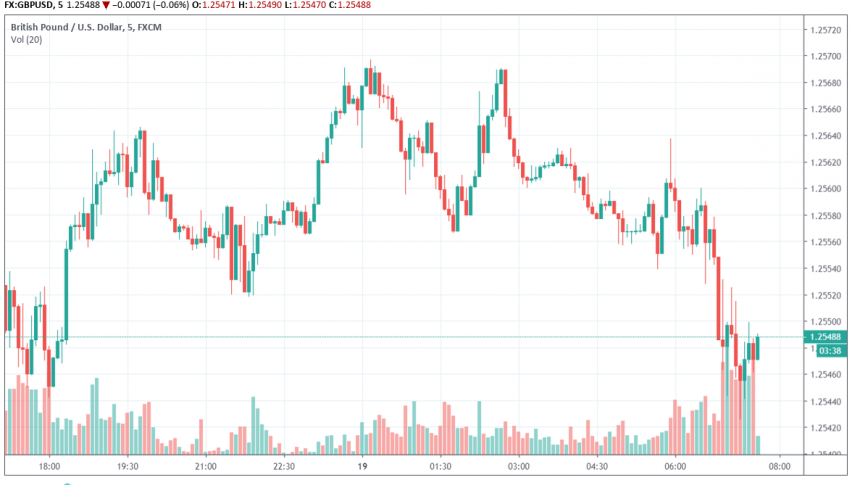 Will the Bank of England Point Towards Hiking or Cutting Interest Rates Tomorrow?
Posted Wednesday, June 19, 2019 by
Arslan Butt
• 1 min read
The Bank of England will publish its interest rate decision on Thursday, and while it is widely expected to leave interest rates unchanged, it will still be of interest to monitor. Here's why.
Firstly, even though for now, interest rates are likely to remain the same, it will be worth keeping an eye out for any hints on when the next round of rate hikes are likely. Given that the BOE has signaled its interest in hiking rates gradually for some time, there could be some insight on this.
However, most analysts expect the central bank to hold off on rate hikes until Brexit is resolved. There's too much uncertainty in British markets owing to the Brexit chaos anyway. There's also an expectation that a rate cut could happen instead of a hike – weak market prices presently could point to a downward adjustment of interest rates coming up soon.
Brexit uncertainties and global trade tensions have hit UK's economic growth hard, with GDP forecasts also being revised downward. Against this backdrop, can BOE Governor Mark Carney continue to sound hawkish like he has in the past?
Meanwhile, on Wednesday, GBP/USD continues to trade weak, but mostly unmoved, ahead of today's FOMC and tomorrow's BOE minutes. At the time of writing, this forex pair is trading at 1.254.