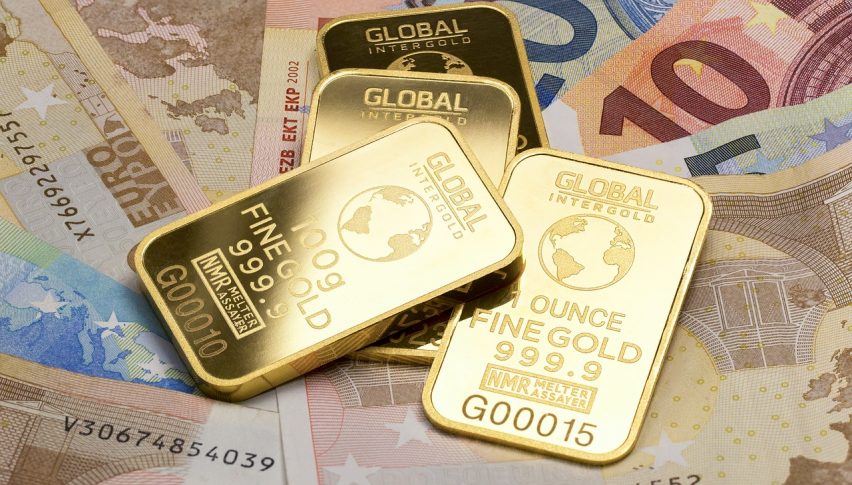 Gold Futures Give Back Early Gains
Going into any type of market closure, it is always interesting to watch how gold futures behave. Tomorrow brings various market pauses in observance of the U.S. Independence Day holiday. Due to the pending break, today's late-session trade of August gold is likely to see considerable action as participants balance risk exposure.
At the moment, the U.S. indices continue to drive higher and GOLD is well off intraday highs of $1441.0. For now, traders appear happy to go home long equities instead of hedging risk ahead of the break. If this sentiment holds as we roll into the last few hours of trade, U.S. stocks may be ready to gap higher on Friday's post-holiday open.
August Gold Futures Open GAP Up Before Reversing Course
Today has brought whipsaw action to August gold futures. Technically, values are still up from Tuesday's close. However, the U.S. session has brought enough selling to form a red candlestick on the daily chart and fill in the GAP.
Here are the levels to watch for the rest of the week:
Resistance(1): Swing High, 1442.9

Support(1): 38% Current Wave Retracement, 1397.3
Overview: The rejection of the Swing High (1442.9) earlier today may have set up a daily Double Top (1442.9 to 1441.0) pattern in August gold. If today's settlement occurs near the 1420.0 handle, then either a buy from the 38% Current Wave Retracement (1397.3) or sell from the Double Top (1442.9-1441.0) may come into play Friday. 
While U.S. Independence Day brings closure to the NYSE and U.S. futures markets, the forex and cryptos will be open for business. As always, stay tuned for ideas on how to get in on the action.