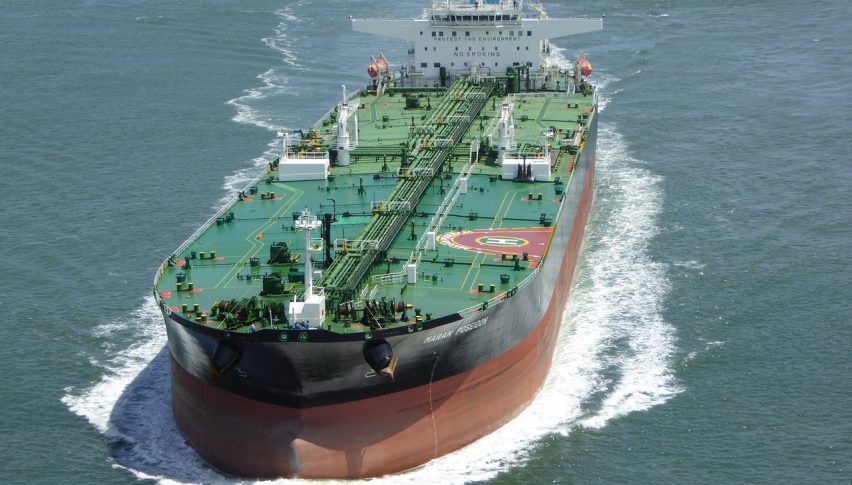 Second Half Outlook For WTI Crude Oil
2019 has been a wild year for global oil. Heightened tensions in the Middle East, sanctions, OPEC cuts, and abnormal supply reports have driven chaotic action in the energy markets. Subsequently, both WTI and Brent crude oil have repeatedly bucked seasonal trends. 
Friday's post-holiday session brought some optimism to August WTI futures. Prices closed in the green, firmly within bullish territory on the daily timeframe.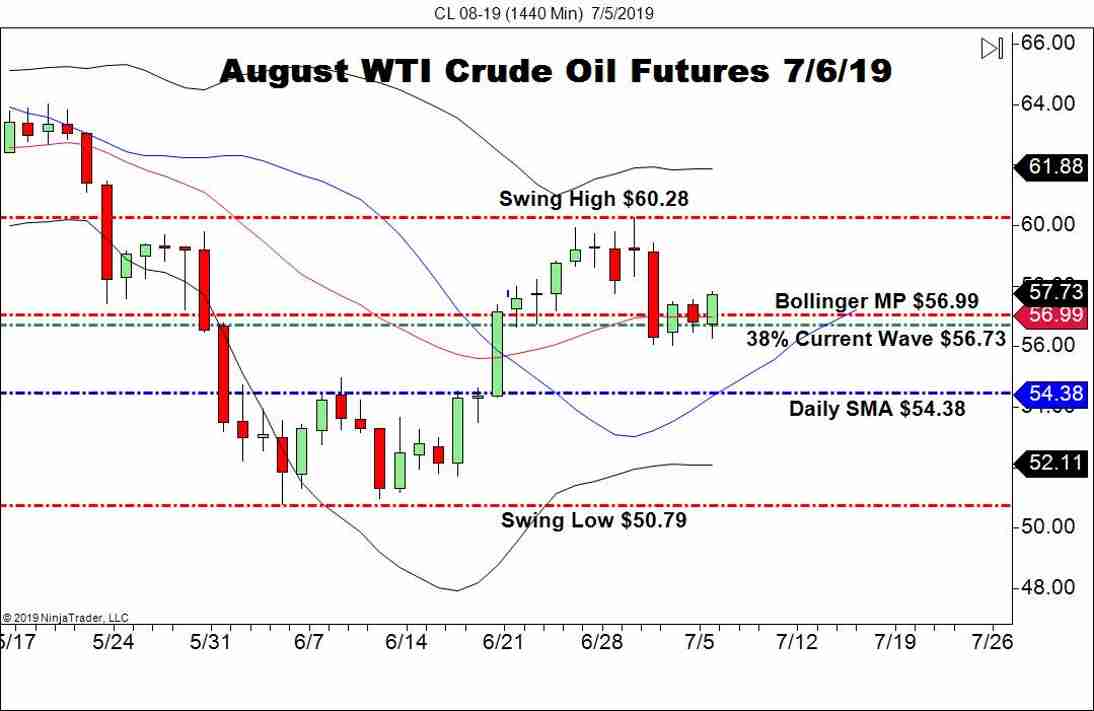 In the short-term, a bullish bias is warranted. Price remains above the key 38% Fibonacci level at $56.73. This is a big deal ― don't rule out a run at $60.00 by the end of next week's inventory cycle!
For the intermediate to long-term, things are much more complicated. With the first half of the trading year already in the books, let's take a look at where the oil complex may be heading by New Year's Eve 2019.
Oil Outlook 2019: Fundamentals
At the current time, the fundamental outlook for the energy markets is a bit convoluted. However, below are three issues that will drive the pricing of WTI and Brent from now until December 31:
Seasonality: Thus far, the summer season in the Northern Hemisphere has brought sustained bidding to the oil markets. For WTI, prices have rallied more than $7.00 per barrel from June 5

th

lows through the July 5

th

close. This period represents peak buying season ― historical tendencies show a typical lag in pricing beginning to take hold in late-July.

FED Policy: Projections of lower-than-expected economic growth due to trade war tensions suggest that upcoming demand levels will be limited. In response to these concerns, the FED is likely to cut interest rates to stimulate U.S. activity. If this becomes reality, the devalued dollar will support commodity and oil prices.
OPEC:

OPEC

has committed to extended production cuts to support lagging prices. In fact, OPEC production now sits at low levels of 2014. Should OPEC stay the course, limited global supplies will become the norm throughout the remainder of the year. Once again, this action should support oil pricing.
At the end of the day, oil prices are all about supply, demand, and policy. Right now, supplies are dwindling due to OPEC cuts and the peak demand summer months in the Northern Hemisphere. Policy-wise, expected FED interest rate reductions have driven the USD lower as fears over economic slowdown loom. If you add it all up, it is no surprise that we have seen a $7.00 rally over the past month.
Bottom Line
Of course, the big question is how long will the bullish sentiment toward energies last? That is certainly a much tougher question. In my view, WTI and Brent have very likely already put in yearly highs. While reduced production from OPEC and lower interest rates will support pricing, the topside doesn't look to be overly attractive to long-term investors.
One of the key reasons for this perspective is the reemergence of backwardation in the WTI crude oil futures contract. Under backwardation, contracts with expiration dates further forward are priced lower than those closer to the present time. For example, August WTI closed the week at $57.73, while December WTI closed at $57.59. This is normal for futures contracts, but has not been the case for the past six months in WTI crude. A shift in this dynamic suggests that institutional money is reevaluating its stance toward global oil.
So, here is the basic outlook: economic slowdown and seasonal trends for fall/winter are likely to position oil for a downturn. Barring an act of terror or other outlier, WTI prices have a good shot at returning to the $42.50-$47.50 range by New Year's Eve 2019.