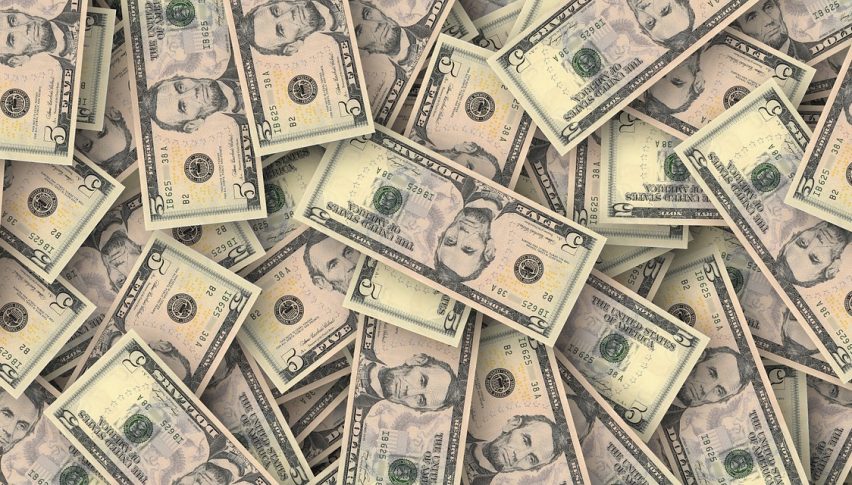 USD Rallies Against The Majors
The Greenback has extended last Friday's strength to kick off the trading week. Gains have been the story of the day for the USD across the majors, although trading ranges are relatively limited. For now, it appears currency players are happy to hold Greenback longs in anticipation of Powell's Congressional testimony and the FOMC Minutes release.
Earlier today, auctions were held for 3 and 6-month U.S. Treasuries. Here is a quick look at the results:
Event                                               Actual      Previous
3-Month T-Bill                                 2.210%      2.145%  
6-Month T-Bill                                 2.075%      2.040%
For the first time in recent memory, short-term U.S. Treasuries ticked up at auction. Today's gains in T-bills reflect the shifting sentiment regarding the future path of FED quantitative easing. Once again, the markets will be looking toward Wednesday and Jerome Powell's testimony and FOMC Minutes for clues on what is coming down the pike for the USD policy-wise.
USD Gains Momentum Vs The Majors
The mid-June selloff in the USD/CHF was dramatic, sending rates south by more than 300 pips in five sessions. Now, it looks like the USD is determined to regain par value.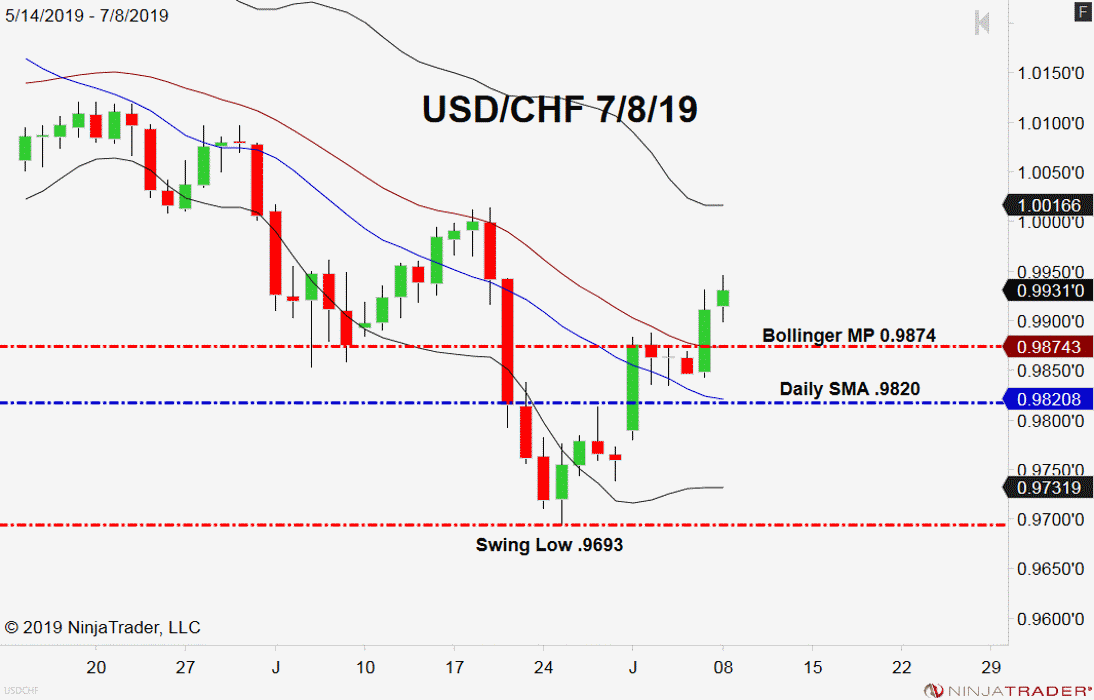 Overview: The key level to be aware of in the USD/CHF is June's high at 1.0014. The area around par (1.0000) is likely to be hotly contested, but may not be challenged until the economic calendar of later this week. 
If we see the USD continue to gain favor among forex players, then a shorting opportunity may set up in the Swissie ahead of Wednesday's session. As always, stay tuned to FX Leaders for details on how to get in on the action!
Consumer inflation CPI started increasing again last month, while USD/CHF is facing the 100 daily SMA as resistance above
5 days ago
USD/CHF is testing the previous support above 0.91 after the GDP report released earlier this morning from Switzerland
2 weeks ago