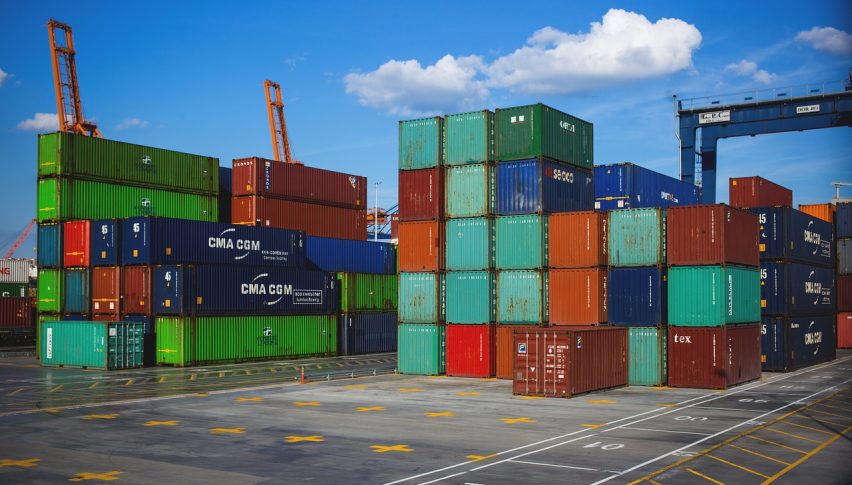 Japanese Exports Dive Lower as a Result of US-China Trade War
Posted Monday, August 19, 2019 by
Arslan Butt
• 1 min read
According to data released by the Ministry of Finance, Japanese exports declined for an eighth consecutive month in July as a result of the escalating trade war between US and China. Exports edged lower by 1.6% in July YoY, but came in better than economists' expectations, which were for a 2.2% decline for this period.
Exports to China fell 9.3 lower YoY in July, for the fifth straight month, driven by a decline in demand for semiconductor equipment, car parts and electronics components. Overall shipments to Asia, which account for over half of all exports from Japan, have also declined 8.3% YoY in July. In addition to the US-China trade war, Japan's trade dispute with South Korea has also driven down demand for Japanese exports in Asia.
On the positive side, however, Japan's exports to the US have climbed 8.4% higher YoY during July. This is the tenth consecutive month when exports to the US have been rising higher. Imports from the US have risen by 3.5% during July, but the trade surplus that Japan enjoys with the US has also edged 15.6% higher when compared to the same period a year ago. The trade surplus with the US now stands at $5.45 billion. This news may not go down too well with US President Trump who has often called out Japan and other countries over the trade imbalance.