German and Eurozone Economic Sentiment Expected to Improve for the First Time Since April
The economy of the Eurozone has weakened considerably this year, especially in the last two quarters. Manufacturing sector has fallen in contraction in major Eurozone countries for quite a few months and in Germany it might have even fallen into recession.
As a result, the economic sentiment has deteriorated. This indicator fell in negative territory last year where it remained for a long time. It resurfaced briefly into positive territory in April, but it fell back below 0 points in May and it has been deteriorating since then.
In Germany, the economic sentiment indicator stands now at -44.1 points, while in the Eurozone it stands at -43.6 points. That's really deep, and shows the shape of the economy in Europe. But at least today's report is expected to be a bit better. The economic sentiment in Eurozone is expected to come at -37.4 points, while in Germany it is expected at -38.0 points.
This is still pretty low and still on the negative side, but at least it would be the first improvement since April. The monetary stimulus which was announced last week from the ECB might be having its effects already, as it improves the sentiment. But, it's still too early to get excited, let's see the numbers first.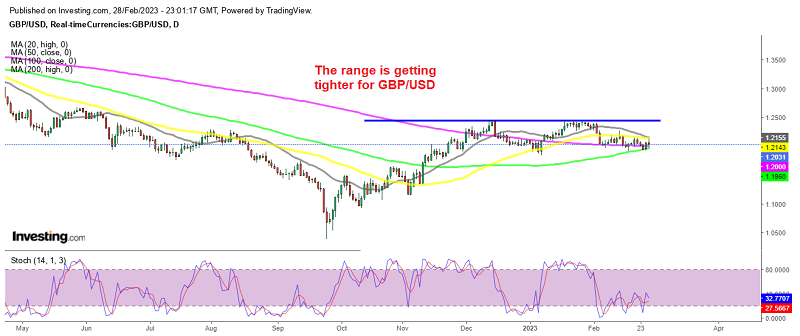 3 months ago
GBP/USD is testing the 200 daily SMA for the second time, which held for the second time last Friday
4 months ago
USD/CAD surged 150 pips higher today as the USD buyers returned, although it's the first trading day of 2023
5 months ago