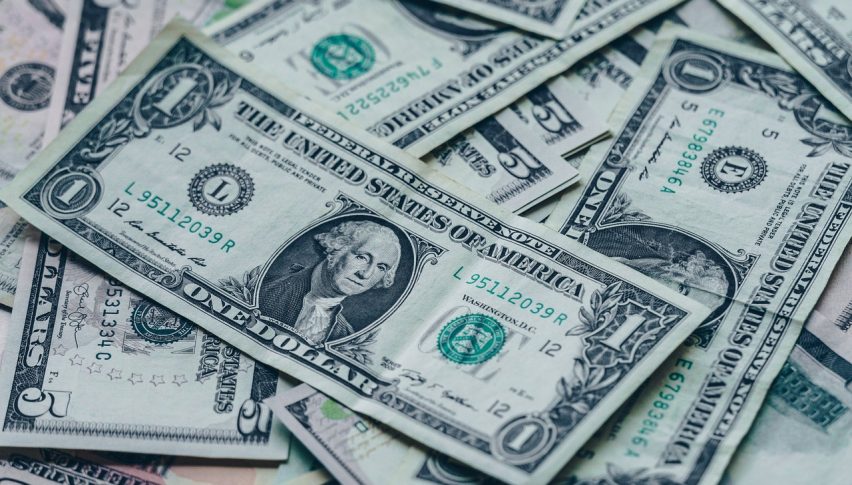 Will the USD Hold the Uptrend?
As we start the new trading week, there looks to be a fair bit of attention on the USD. Both because of the technicals and because of the fundamentals that underpin it.
On Friday, there was a fair bit of expectation, that the US jobs number could disappoint after a soft ADP update during the week. That wasn't the case and the headline was the fact that the jobless rate has dropped to a 50-year low of 3.5%.
This took the market by surprise by some degree and has thrown a spanner in the works for the doves, who had pencilled in more rate cuts.
Interestingly, the USD has softened, while stocks have held up.
The Greenback has been pushing into the highs recently and that last week we have seen many of those gains given up.
It is now sitting at a delicate inflection point along a strong uptrend. As you can see on the chart, this area that price is in, has been support based on this upward trend line.
The 99.00 level is where price sits currently or just under it. If price gets heavy and the sellers roll it over, then there is a fair bit of downside risk here.
However, the chart is really suggesting that the market is trying to bid the USD higher.
A series of higher lows, going all the way back to July, suggests as much. While to the upside we have seen resistance at 99,0 and 99.5.
Both levels have been tough to crack, but we are coming to a crescendo. Given how price has been coiling, we will likely see a big move one way or another in the coming days.
I am bullish, based on the price action and if price can take out these highs, then we could be in-line for another leg higher.
At the same time, if the trend line breaks, then lookout below.
Trading the breakout appears to be the safest bet for now.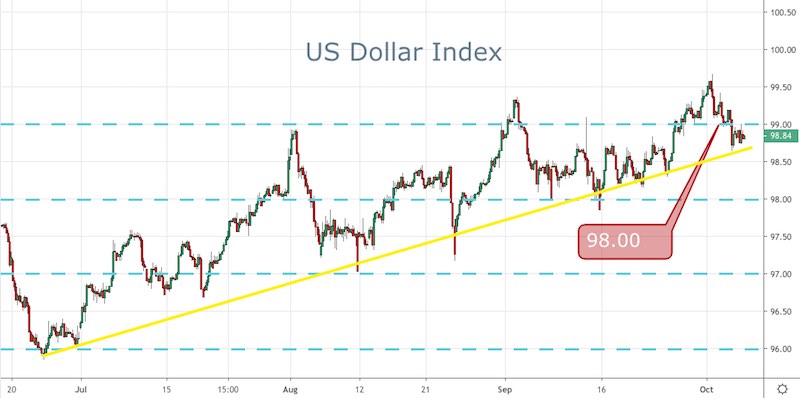 Asian Markets
Just a note today, that traders will be away front their desks in Sydney and that means most of Australia will be off. We also have China away at the moment.
So I would be expecting little action in Asian trade this morning.
GBP/USD failed to close above the resistance of 1.2450 last week and yesterday it resumed the decline as the USD gained momentum
2 months ago