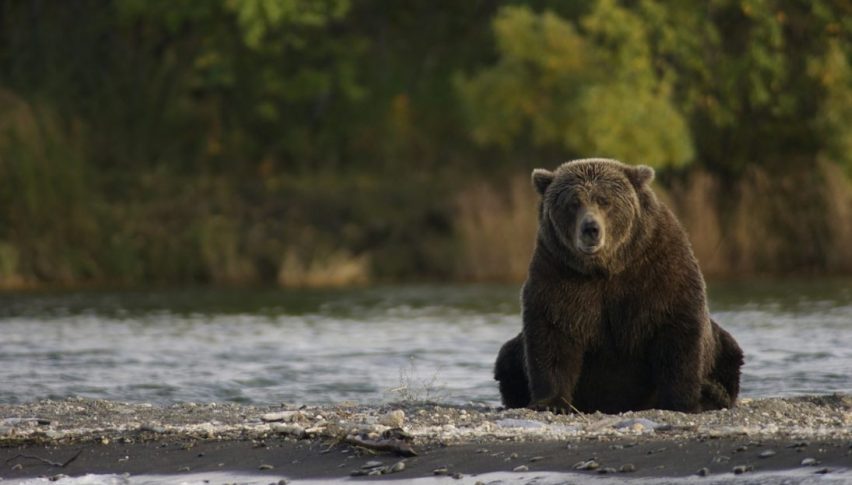 U.S. Stocks Bearish On The Open
Tuesday's open has been a bearish one, featuring a hasty retreat for U.S. stocks. For the first half-hour of trade, the DJIA DOW (-250), S&P 500 SPX (-32), and NASDAQ (-92) are trending to the red. Losses in the tech sector have been significant, as U.S. officials have blacklisted several Chinese companies involved with AI technology. In addition, rumors are hitting the newswires that the Trump administration is considering limiting government pension fund investments in China. At this point, it looks like more saber-rattling ahead of this week's U.S./China negotiations.
On a side note, there is some fresh political news that may be weighing on today's early sentiment. The State Department is barring U.S. Ambassador to the E.U. Gordon Sondland from testifying in the ongoing impeachment inquiry against Trump. While the move isn't a huge headline, it is reminding the markets that there are political storm clouds on the horizon. All in all, any news from Capitol Hill is having an adverse effect on U.S. stocks. 
U.S. Stocks On The Bear To Open Tuesday's Session
October has been a whipsaw month for the NASDAQ, with the U.S./China trade war driving the uncertainty in tech stocks. Today's bearish action is indicative of growing investor angst toward tech. It is only 30 minutes into the session and the NASDAQ is already off more than 1%.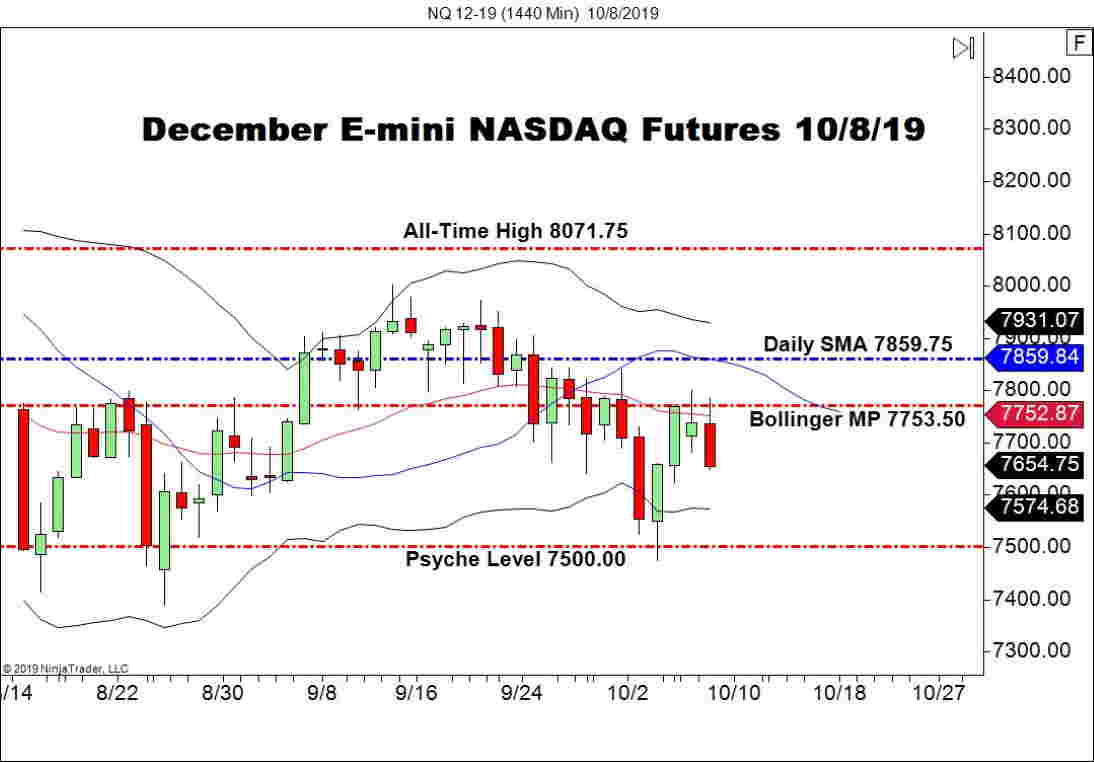 Overview: The key level to watch in the December E-mini NASDAQ is the 7500.00 psychological barrier. This area stood tall as natural support last week and may be in for another test. If we see a return to 7500.00, a potential long trade may set up ahead of Wednesday's FOMC Minutes. Stay tuned for details on how to get in on the action should the opportunity arise.