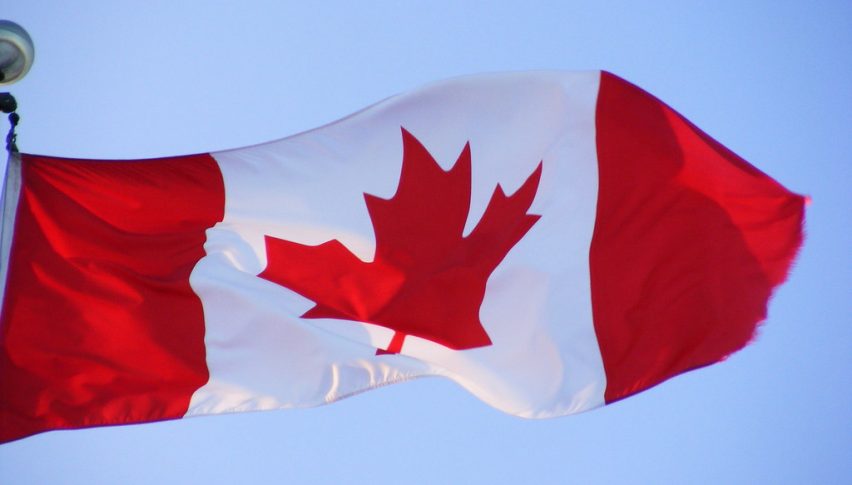 Forex Signals US Session Brief, Nov 8 – USD Continues to March Higher, While Employment Declines in Canada
The USD has been pretty bearish since early October, after the US ISM manufacturing reports showed that this sector deepened the contraction and the non-manufacturing sector was being affected as well, with ISM non-manufacturing approaching contraction as well. But, this week the sentiment improved for the USD after the ISM non-manufacturing report showed a decent jump for October, which reverses the softening trend. As a result, the USD turned bullish this week and the climb has continued today as well, as the Buck crawled higher across the board.
Regarding the trade deal between US and China, we heard some comments earlier this week from US officials, that the "Phase One" deal might be delayed until December, which was a red flag. While today, US Secretary of State Mike Pompeo made some negative comments on the political system in China. Besides that, the decision from both countries to roll back tariffs was met with internal opposition in the US, so things are not going that smoothly. The Canadian employment and building permits reports were also softer than expected and the CAD has turned bearish again now.
The European Session
French Industrial Production – Industrial production has been volatile in France, posting some big declines in two out of the last three months. Last month's report showed that industrial production declined by 0.9% in August, while this month production was expected to have increased by 0.4% for September. But, it missed expectations coming at 0.3%. Private payrolls came in at 0.3% as expected for the same month, but August was revised lower to 0.2% from 0.3%. The trade balance deficit also increased further today.
Pompeo Speaking in Berlin – US Secretary of State Pompeo speaking in Berlin, saying to the German audience that your own intelligence chief has said Huawei cannot be trusted. Referring to the Nord Stream 2 gas pipeline Pompeosaid that we don't want Europe's energy supplies to depend on Putin's whims. We seek all nations help in bringing Tehran back to the negotiating table . NATO needs to grow and change otherwise runs the risk of becoming obsolete. We want more trade with Europe. Irrational to think of Russia as a worthy partner in the Middle East. US Officers are still on the ground in Syria, we did not withdraw. China today suppresses people with tactics that would.
RBNZ to Cut Interest Rates in the Next Meeting? – The Reserve Bank of New Zealand has cut interest rates twice in the last several meetings, bringing them down by 75 basis points. They have stopped cutting rates but odds lean towards another rate cut in the next meeting. 
Scotland's PM Speaking on Brexit – Scotland's First Minister Nicola Sturgeon made come comments earlier today. She said that if there is a hung parliament then her party will seek to form a progressive alliance to lock conservatives out of government. If the SNP wins the election in Scotland the question to UK Parliament would be "What gives you the right to stop independence vote?" SNP will look to form alliances in Parliament to stop Brexit. Would drive a hard bargain to give support to a party to form Government.
The US Session
Canadian Housing Report

 

– Building permits declined in Canada more than expected, coming in at -6.5% in September versus -2.0% estimated. The prior month was also revised lower to 5.6% from 6.1%. Residential permits also came in negative at -10.7% in September, with single family permits at -8.7% and multiple permits at -12.1%.
Canadian Employment Report – The employment report from Canda has been release and the unemployment rate remained unchanged at 5.5% as expected. But, the net change in employment came at -1.8k against 15k estimated. The prior month remained unchanged at 53.7k. Full-time employment came at -16.1k vs +2.5k expected. This is a negative sign, but it comes after a strong month when full time employment increased by around 70k. The participation rate remained unchanged at 65.7% versus 65.7% estimated.
FED's Bostic Speaking – Atlanta FeED president Bostic was speaking on Bloomberg TV a while ago, saying that he thinks the FED is slightly accommodative. We don't have that much space in a downturn and risks to the economy are still out there, much hasn't not been resolved. Filling entry-level jobs is extremely competitive. We are seeing competition and that's showing up in wages and pay jumps for people changing jobs. I probably would have dissented against October rate cut.
Trades in Sight
The trend has been bearish this week
The USD has turned bullish
MAs are pushing the price lower
The 200 SMA is provided solid resistance for GBP/USD today
GBP/USD has been pretty bullish in recent weeks, as the prospects of a no-deal Brexit scenario have declined considerably. But, the trend has shifted this week as the attention turned to the USD. Moving averages have been providing resistance for this pair on pullbacks higher, pushing the trend lower. Today, we are seeing a small retrace higher,which looks more like consolidation, but the 200 MA (purple) has turned into resistance,which is providing this pair from climbing higher. So, I think that consolidation might be over soon.
In Conclusion
The USD has been bullish all week and it is making new highs today, so it seems like the Buck will end the week on the right footing. Although, in the last few hours, safe havens have attracted some bids as well. So it seems like the market is preparing before the weekend, as traders position themselves just to be cautious, since anything can happen over the weekend, a war can start.