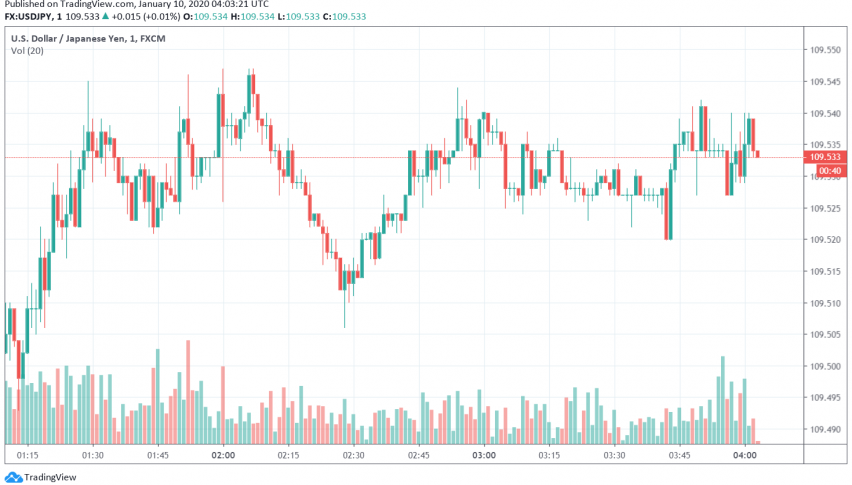 Household Spending in Japan Continues to Decline in November Following the Sales Tax Hike
Posted Friday, January 10, 2020 by
Arslan Butt
• 1 min read
Household spending in Japan declined for the second consecutive month in November, possibly as a fallout effect of the sales tax hike which was implemented in October. Household spending declined by 2% YoY in November, slightly better than the 5.1% decline seen in October, but worse than economists' forecast which was for a 1.7% decline.
On the positive side, spending increased by 2.6% MoM, but the monthly gain was also less than economists' expectations which was for an increase of 3.4% in this figure. For now, it remains unclear whether household spending could pick up in the coming months or if consumers are going to remain weighed down by the weak economic conditions as well as the higher sales tax.
Amid weak inflation and continued impact of the trade war on Japan's exports, a pick up in domestic demand and consumer spending is much needed to support Japan's economy. The decline in consumer spending comes even as some companies have held off on passing on rising costs to consumers for fear of loss of business over higher prices.
The release of this news has failed to make much of an impact on the Japanese yen which continues to trade weak against the US dollar, driven by market sentiment on the face of receding geopolitical tensions. At the time of writing, USD/JPY is trading around a two-week high of 109.53.