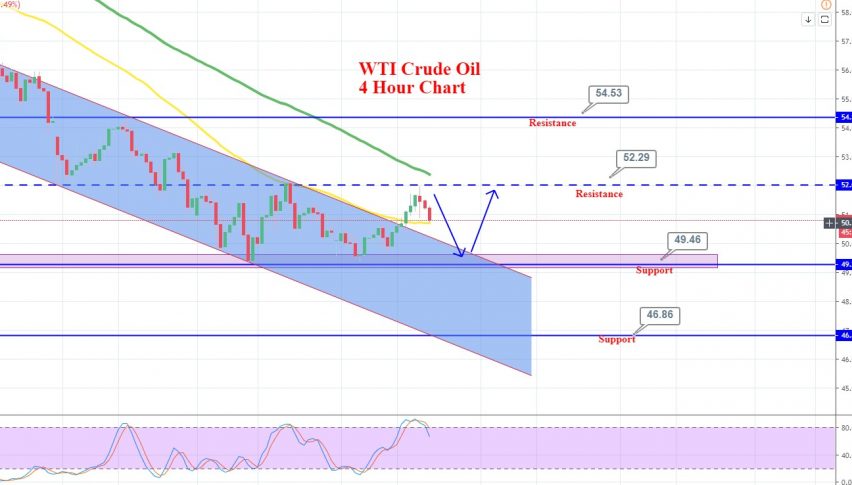 WTI Crude Oil Examining Double Top – Brace for a Selling Setup
Posted Thursday, February 13, 2020 by
Arslan Butt
• 1 min read
Today in the early Asian session, WTI crude oil prices came under pressure once again, mainly due to decreasing demand in the wake of travel restrictions after the coronavirus was back in action again. As we are all well aware that China is the world's biggest oil importer, and there are depressed expectations of supply cuts from major producers.
West Texas Intermediate WTI rose 7 cents, or 0.1%, to $51.24 a barrel. Brent rose 3.2% on Wednesday, while WTI gained 2.5% as a decrease in new Chinese coronavirus, cases which boosted expectations of a demand recovery.
According to latest reports, coronavirus infected and dead people from Hubei registered a sharp rise due to the change in the updated diagnostic standard. The numbers mention 14,840 new coronavirus cases, with the death toll rising by 242 to 1,310 at the end of February 12, 2020.
Oil demand in China, the world's second-largest crude consumer, has plunged because of travel restrictions to and from the country and quarantines within it. Another Chinese oil refiner China National Chemical Corp said on Thursday it would close a 100,000 barrel-per-day plant and cut processing at two others amid falling fuel demand.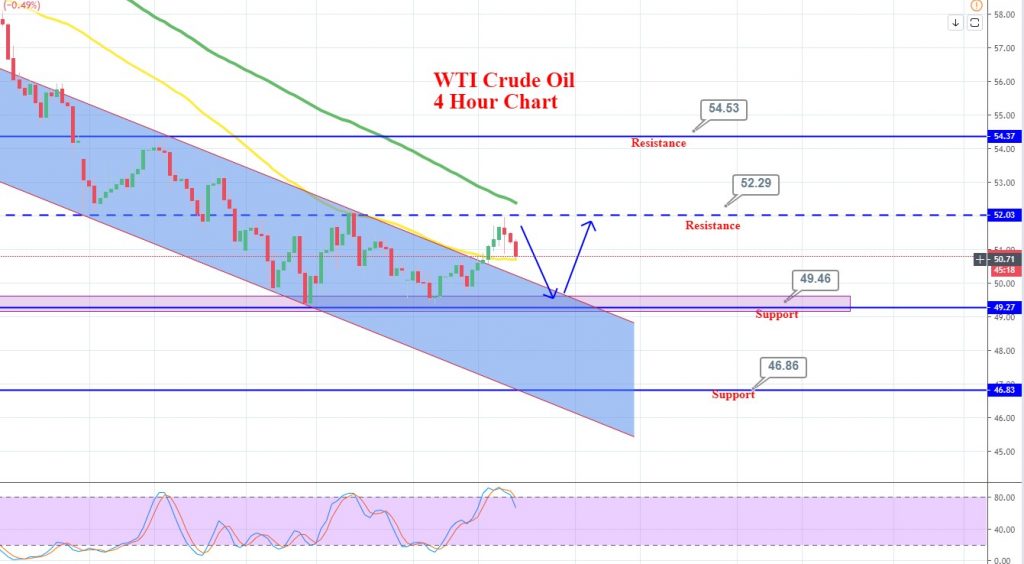 WTI Crude Oil – Technical Levels
Support Resistance
50.17 51.95
49.17 52.73
48.39 53.73
Pivot Point 50.95
On the technical front, WTI crude oil is holding at 50.80, facing an immediate resistance around 52.30. At the same level, the 50 periods EMA also extends resistance, driving the bearish bias for WTI.
Today, we should consider staying bearish below 51.25 level to target 50.25 and 49.65 as the US Oil is mostly likely to stay in this range today. Good luck!