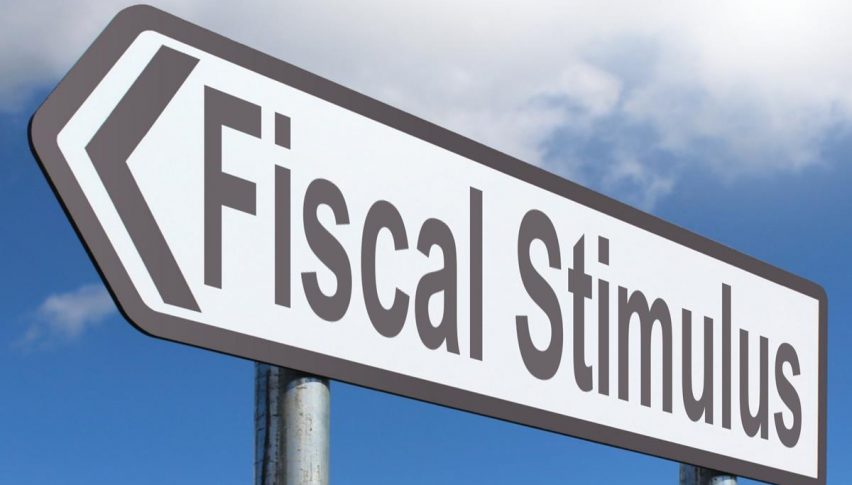 Japanese Government to Roll Out More Fiscal Stimulus in Second Budget
Posted Monday, May 11, 2020 by
Arslan Butt
• 1 min read
A report on Nikkei indicates that the Japanese government could be getting ready to prepare an additional, supplementary budget for the current fiscal year in the wake of the coronavirus crisis. The secondary budget could lay out the government's additional fiscal stimulus plans for the economy that is suffering as a result of the ongoing pandemic.
With the government extending the state of emergency at least until the end of the current month, Japan is expected to experience a deep recession this year. In response, the new budget could detail a fiscal package containing measures to aid businesses struggling to pay rent or experiencing a slump in sales, and even support students who have lost their part time jobs.
Back in April, the Japanese government had announced a massive fiscal stimulus package worth $1.1 trillion to prop up the world's third largest economy, which included cash payouts to its citizens and loans to small businesses that were impacted by the pandemic-led shutdowns.
With the state of emergency extended for a longer period, officials in the government have called for increasing stimulus measures as more businesses risk bankruptcies while the risk of job losses also continues to rise. According to economists, Japan's economy is expected to contract for the second consecutive quarter during Q1 2020, signalling a technical recession in the country.