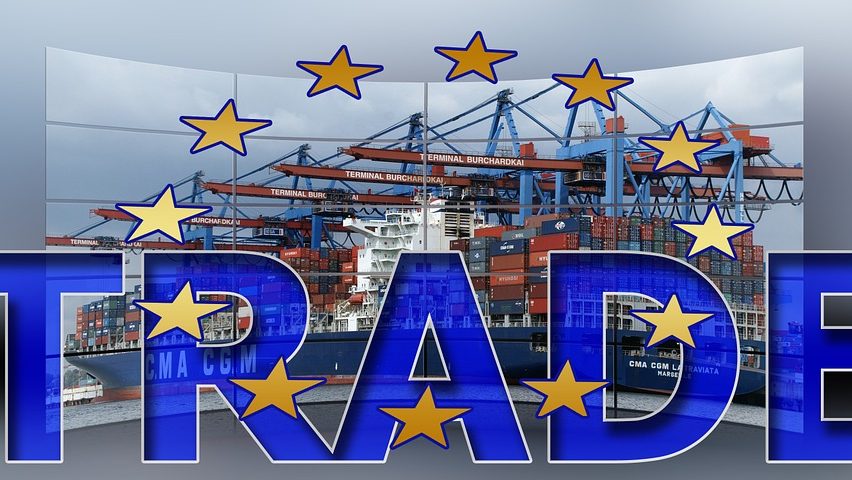 Trade Balance Shrinks to Just €1.2 Billion in the Eurozone
The trade balance or better say the trade surplus in the Eurozone used to be around €20 billion. But, the coronavirus has disrupted global trade, despite the international supply lines remaining open. Trade balance declined in April from around €25 billion to just €1.2 billion.
We see that exports have declined by €45 billion, while imports have declined by around €20 billion, bringing the trade balance to just €1.2 billion.
April trade balance €1.2 billion vs €23.5 billion prior
March trade balance €23.5 billion; revised to €25.5 billion
Non-seasonally adjusted trade balance €2.9 billion
March adjusted trade balance €28.2 billion
The trade surplus shrank considerably as we see that exports collapsed by 24.5% in the month of April with imports also falling by 13.0%, following the drops seen in March already. Once again, this just reaffirms the low point of the euro area economy amid lockdown measures at the time and also the peak fallout from the virus outbreak.