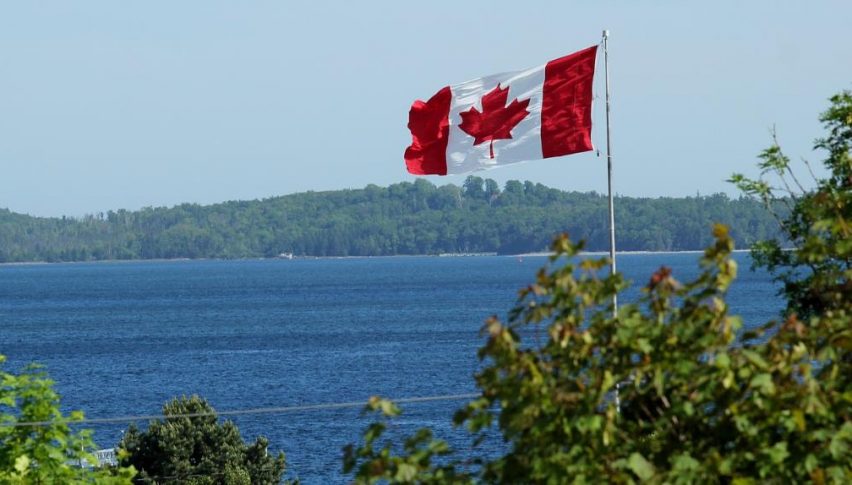 EIA Reports Another Supply Build, USD/CAD Tightens
It's Wednesday afternoon and that means the weekly crude oil inventories cycle is in the books. Both the API and EIA reported another seven-day build in supply. Although we are entering the peak demand season for refined fuels, stocks continue to grow. As a result, August WTI futures are off big and the USD/CAD remains in heavy consolidation.
EIA, API Report Builds In Supply
Once again, the API and EIA have each reported that U.S. oil supplies are on the build. Here's a quick look at the aggregated data:
Event                                               Actual                Previous
API Crude Oil Stocks                     1.749M                 3.857M
EIA Crude Oil Stocks                      1.442M                1.215M    
This week's oil inventory reports are a bit of a head-scratcher. Historic trends show that supplies wane during summer in the Northern Hemisphere as the demand for refined fuels grows. This trend is evident in the gasoline markets, as RBOB Gasoline futures are up more than 10% for June. Nonetheless, crude supplies continue to grow and WTI is under abnormal seasonal pressure.
For the USD/CAD, trading conditions are tight. In fact, this week's range is similar to that of last week.
USD/CAD Tightens As WTI Falls
August WTI crude oil futures are laboring today, off more than $2.00 on the session. The USD/CAD has made an about-face at the action, failing to extend an ultra-tight 143 pip three-day range.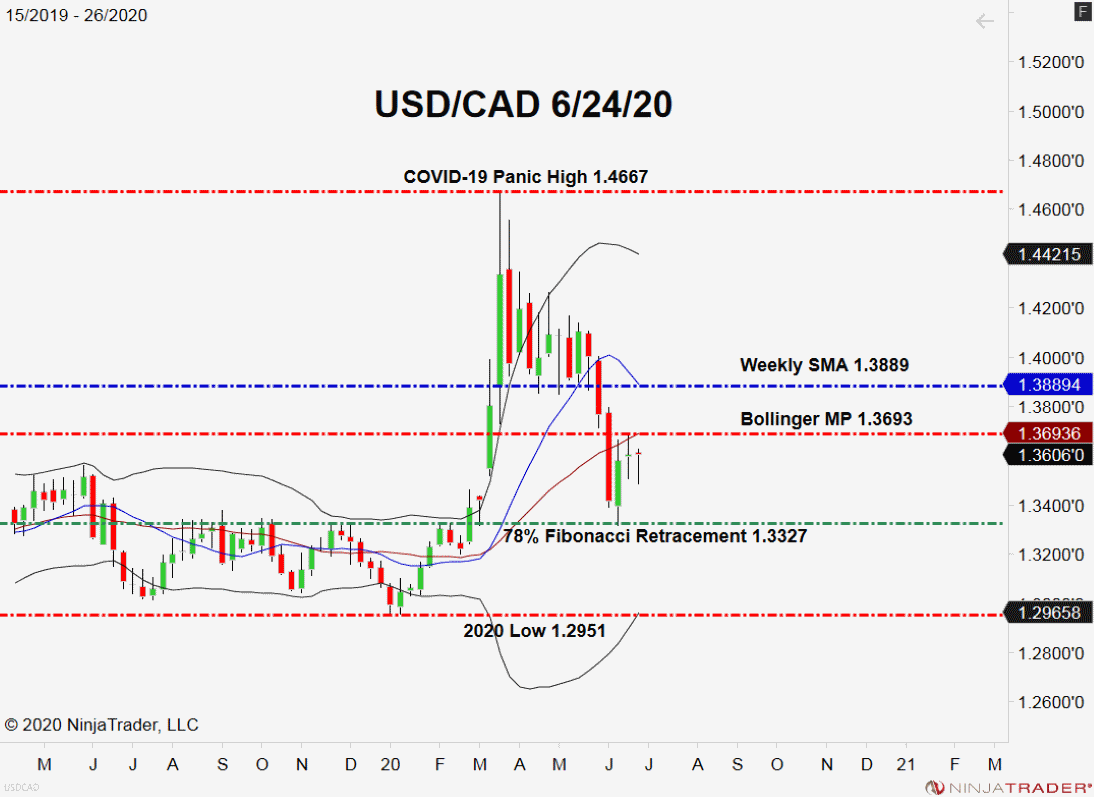 Here are the levels to watch in this market until Friday's close:
Resistance(1): Bollinger MP, 1.3693

Support(1): 78% Fibonacci Retracement, 1.3327
Bottom Line: At some point, the USD/CAD will make a directional move. Until then, scalping extremes using a reversion-to-the-mean strategy isn't a bad way to play the action.
Through Friday's closing bell, I will have buy orders in the queue from 1.3327. With an initial stop loss at 1.3312, this trade produces a fast 10-12 pips on a bounce from downside support.