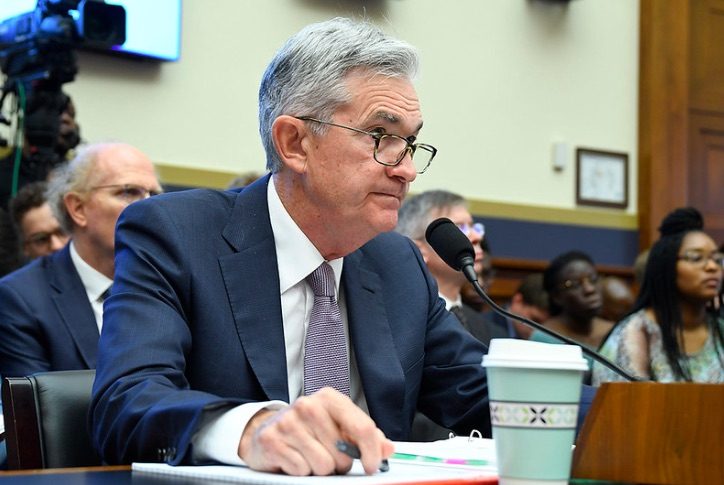 Could the Majors Come Under Pressure This Week?
Posted Tuesday, August 25, 2020 by
Rowan Crosby
• 1 min read
The majors could be facing an interesting turning point this week, which will come on the back of US Federal Reserve Chairman Jerome Powell speaking.
Of course, this week is Jackson Hole and thanks to everything that is going on in the world, it will be a virtual event. That said, he is making a speech, that might have some very important implications.
It is being suggested that the Fed could change its inflation target to an average. What that means is that inflation might then be able to creep a little bit higher, before interest rates would then be adjusted upward. Basically, this is giving the economy a bit more room to get going before the clamps of higher rates set back in.
The Fed targets that 2% inflation rate and during COVID inflation has taken a hit along with most areas of the economy. In reality, inflation has been underperforming for many years now and not just in the US.
What this means is that the market and the USD is pricing in this event occurring. Low rates in the US, will keep pressure on the USD to the downside.
So for now, the expectation must be growing that this is something that will be said this week. If it isn't going to happen, that that could see a bit of a jump in the USD and pressure on the majors.
For traders, it is simply important to understand the implication this will have on the USD. This speech by Powell is really shaping up as an important one and an important change to the way they interpret inflation going forward.
It might not look like a big change, but be sure to watch the developments here closely this week.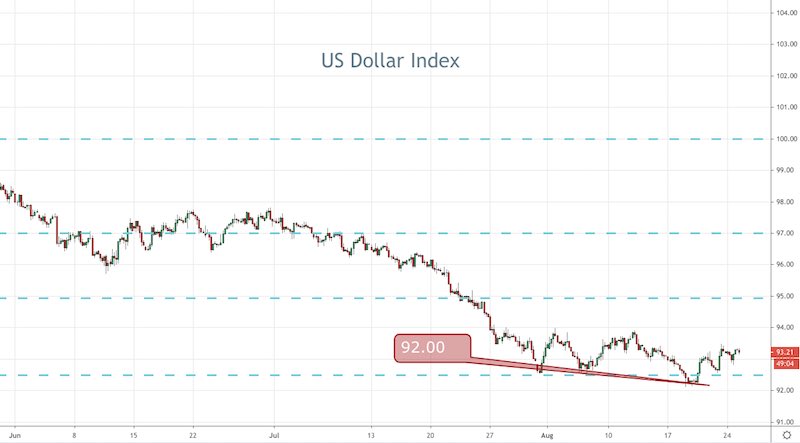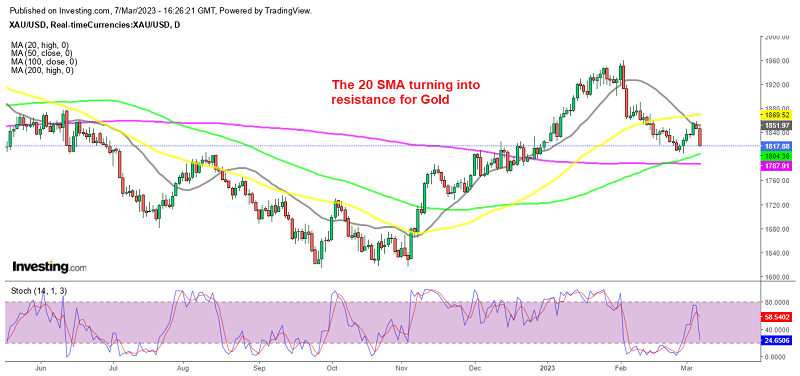 3 weeks ago
Yesterday Jerome Powell confirmed that the FED will continue to raise rates to 5.75%, which hurt risk sentiment and sent the USD lower
3 weeks ago