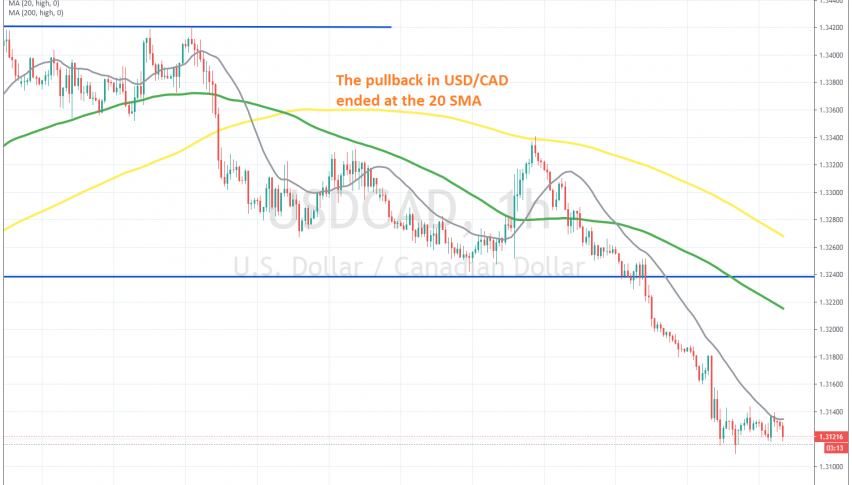 MAs Still Keeping USD/CAD Bearish
The USD/CAD has been bearish since March, when it stopped surging higher, following a 15 cent climb. The bearish momentum continued until September 1, pushing this pair below 1.30 for a moment, but the price didn't stay there too long, before pulling back up.
This pair continued to climb, gaining more than 4 cents from the bottom. This suggested that the larger bearish trend might have come to an end, since the target of 1.30 was reached and exceeded, and the weak stops below that were triggered.
But the retrace ended right at the 100 SMA (green) on the daily chart, and on the last day of September. This pair remains bearish for now, and moving averages are doing a good job of keeping it that way. The 200 SMA (yellow) stopped its climb last week, while the 20 SMA did so earlier today, which we missed. That was a good opportunity to sell this pair, but we will wait for another retrace higher, and probably open a sell forex signal then.