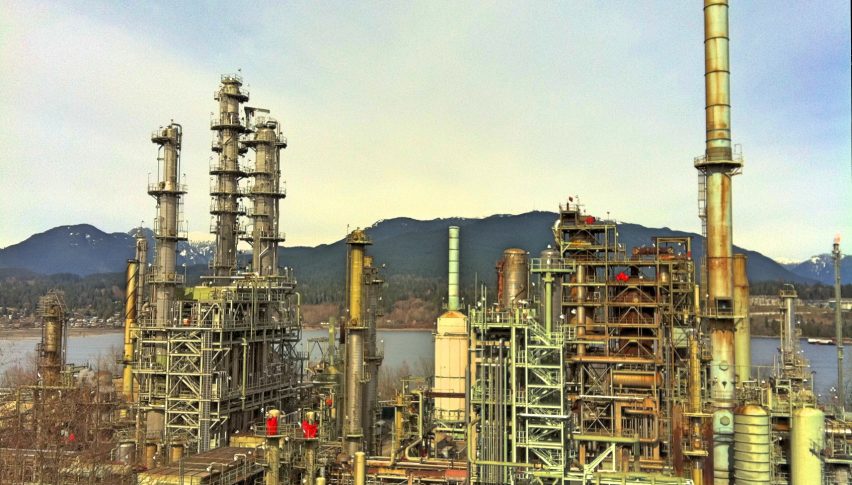 EIA Reports -3.818 Million Barrel Draw On Oil Supplies
A bit earlier today, the U.S. Energy Information Administration (EIA) released its weekly oil inventories report. The data showed a decrease in stocks-on-hand of -3.818 million barrels. While not a true outlier, this is a big number. At this point, one has to question the reasons behind shrinking oil supplies.
API, EIA Report Significant Supply Drawdowns
Traditionally, the EIA figures are released to the public on Wednesdays at 10:30 AM EST. This week was unique due to Columbus Day. Below is a quick recap of this week's U.S. oil supply data:
Event                                                     Actual             Projected         Previous
API Crude Oil Stocks Report             -5.420M                NA                    0.951M
EIA Crude Oil Stocks Report             -3.818M             -2.835M             0.501M
So, why are oil supplies falling? In my view, we are seeing a combination of increasing industrial demand coupled with decreased North American fracking output. If correct, the oil stocks numbers are likely to keep defying traditional fall seasonality for the foreseeable future. In reality, increased oil consumption is a positive sign for the COVID-19 economic recovery; it also complements today's big manufacturing numbers from the Philadelphia FED.
It's been a whipsaw EIA inventories day for WTI crude oil. Let's take a look at the daily technicals and see where this market stands.
November WTI Choppy Ahead Of Rollover
The new front-month WTI crude oil futures contract is now officially December. As of this writing, the volume for WTI futures is split nearly 50/50 between the November/December 2020 contracts. The spread remains at about 27 cents, which suggests that things are back to normal for WTI.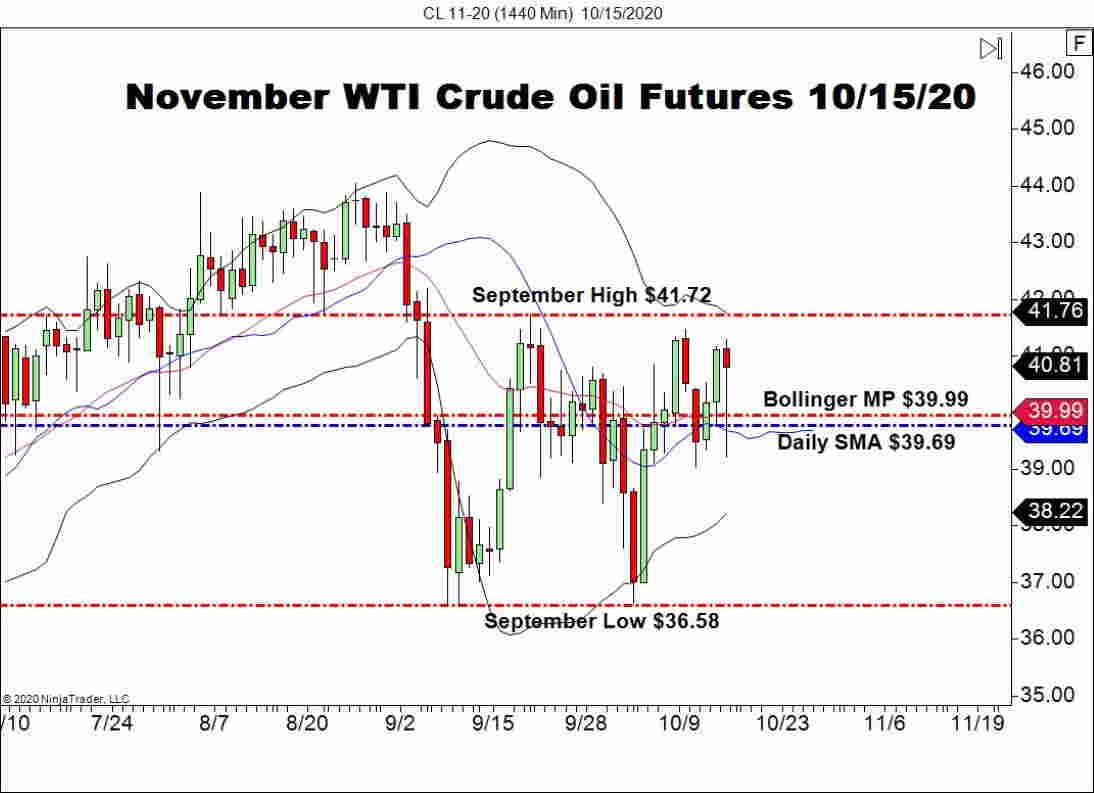 Overview: The chart above is our last look at November WTI. Prices are in bullish territory following the EIA report. Accordingly, a test of September's High ($41.72) is likely by the weekend. If you're trading WTI futures or USOIL, be sure to account for rollover within your trading strategies.