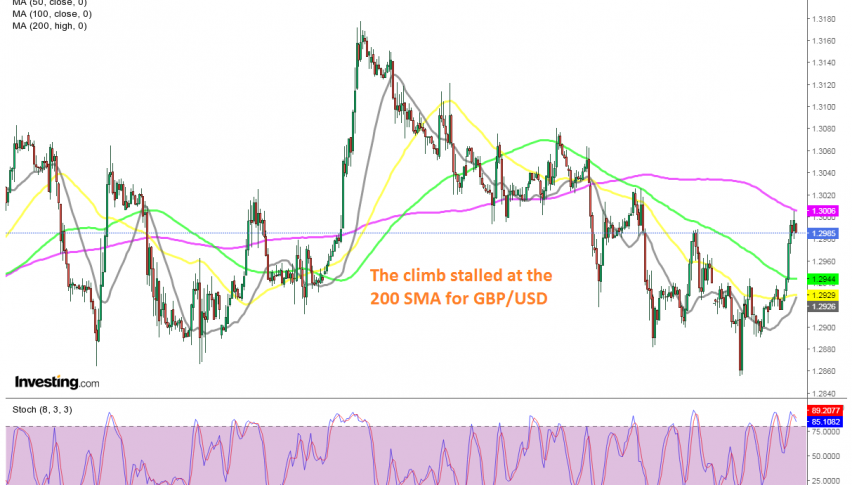 GBP/USD Stalls at the 200 SMA, After the Negative Comment on Fisheries by the EU
Among other Brexit issues, the fishing waters represent a major one. Many of the issues have been resolved, but the fishing areas are difficult to divide, since Ireland is right next door and Iceland also has a considerable fishing area. A while ago, we heard EU officials mention this problem and the fact that it hasn't been resolved yet.
The GBP/USD began climbing higher yesterday, as we head towards the US elections today. But the climb stopped right at the 200 SMA (purple) on the H1 chart after these comments, because if there is no agreement on fisheries, then there will be no Brexit deal. Below are the comments from the EU commission:
The European Commission updates on Brexit talks
We have not yet found a solution on fisheries
Still a lot to do in negotiations with the UK
Barnier is to brief member states some time this week
Still working towards an agreement with the UK
No solution found as yet on fisheries
As you would expect, both sides are still posturing for the most part, despite all the political theater over the past few weeks. At the moment, there is no specific deadline for the current set of negotiations, but December 31 is still the key date to take note of.