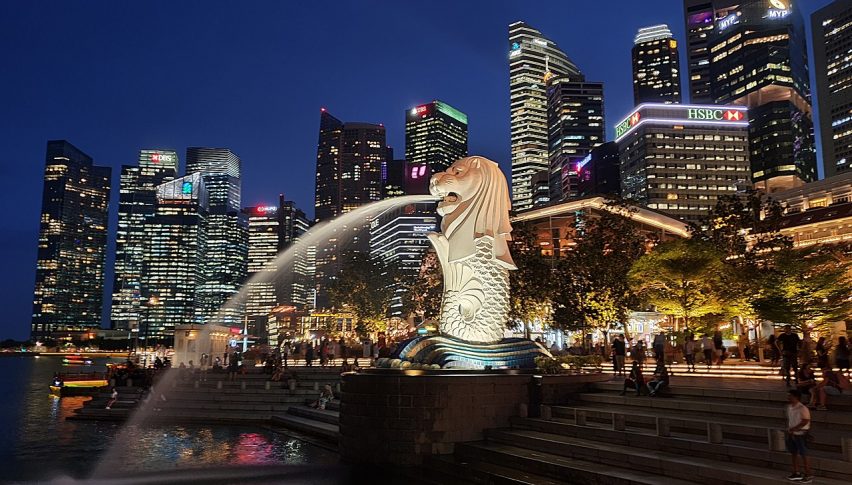 Singapore's Q3 2020 GDP Better Than Official Advance Estimate
Posted Monday, November 23, 2020 by
Arslan Butt
• 1 min read
The economy of Singapore experienced a lesser than forecast contraction during Q3 2020 as lockdown measures were relaxed across the city-state and economic activity resumed as a result. According to data released by the ministry of trade and industry, Singapore's Q3 GDP came in at -5.8% YoY, better than the government's advance estimate for a reading of -7% instead.
However, the reading came in below economists' forecast, which was for a contraction of 5.4% YoY during the period. Singapore's economy is of interest as it provides an insight into the state of the overall Asian market as well as the global economy due to Singapore's status as an important hub for international trade.
The better than expected reading has also helped the government adjust its forecasts higher, with the economy expected to contract by 6-6.5% YoY in 2020 vs. previously forecast contraction of 5-7%. In addition, the government expects the Singaporean economy to rebound into growth next year, with 2021's GDP reading expected between 4% and 6%.
The ministry observes, "The recovery of the Singapore economy in the year ahead is expected to be gradual, and will depend to a large extent on how the global economy performs and whether Singapore is able to continue to keep the domestic COVID-19 situation under control."
We have some important economic events this week, although crude Oil is under spotlight as China's economy should show a rebound
4 weeks ago