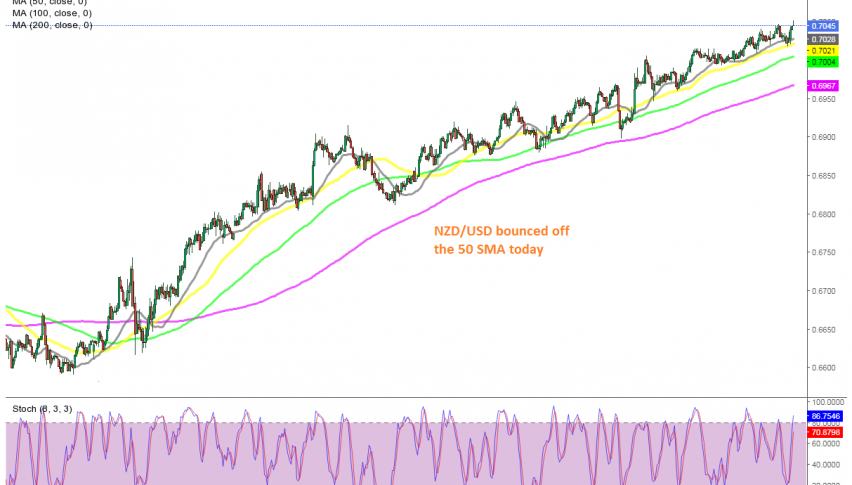 MAS Are Keeping NZD/USD on a Straight Bullish Trend
The sentiment in financial markets seems to have improved, as risk assets are climbing higher, while safe havens like gold and silver are sliding lower. Safe havens resumed their bearish trend last night, as soon as the markets reopened after the weekend, and they are still slipping lower.
The Kiwi is a risk currency and it has been bullish throughout this month. The decline in the USD has helped this pair move higher as well.  During this time, moving averages have been doing a great job in providing support for the NZD/USD and pushing the price higher on the H1 chart.
This shows that the buying pressure is quite strong, as buyers are jumping in as soon as they stop an opportunity after a small pullback lower. In the last week, the smaller moving averages have been doing a great job, especially the 50 SMA (yellow).
In the early hours of the morning, we saw another retrace down to the 50 SMA , but this moving average rejected the price again and buyers are in charge now. So, we are keeping an eye on the bullish bias for this pair and will try to go long when we see another retrace lower to the MAs, after missing the opportunity today.