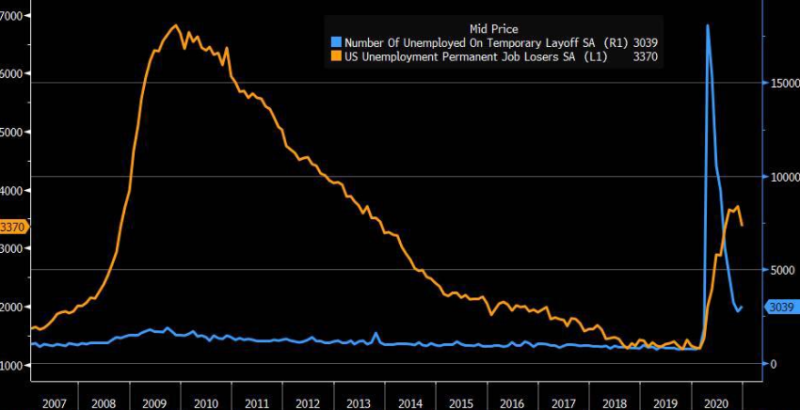 Employment Cools Off in US, but Earnings Keep Increasing
Employment has been increasing in the US since May, after it posted some major declines in March and particularly in April during lock-downs, jobs have been increasing in the US, but the pace has slowed and today the non-farm employment was expected to show a 60K increase, down from 400-500K in previous months. But, they turned negative instead, sowing a 140K decline in December.
On Wednesday, the US ADP employment was also expected to show a 60K increase for December, but declined by 123K, so today's report confirms the ADP report from earlier this week. The unemployment rate was expected to tick higher, but remained unchanged. Although, the underemployment fell and earnings increased, so it's not all negative and we should see employment start to increase again in the coming months.
December US jobs data
December non-farm payrolls -140K vs -37.5K expected
October payrolls were +62.1K
Unemployment rate 6.7% vs 6.8% expected
Prior unemployment rate 6.7%
Participation rate 61.5% vs 61.5% expected
Prior participation rate 61.5%
More details
Underemployment rate 11.7% vs 12.0% prior
Average hourly earnings MoM +0.8% vs +0.2% expected
Average hourly earnings YoY +5.1% vs +4.5% expected
Average weekly hours 34.7 vs 34.8 expected
Two month net revision +135K