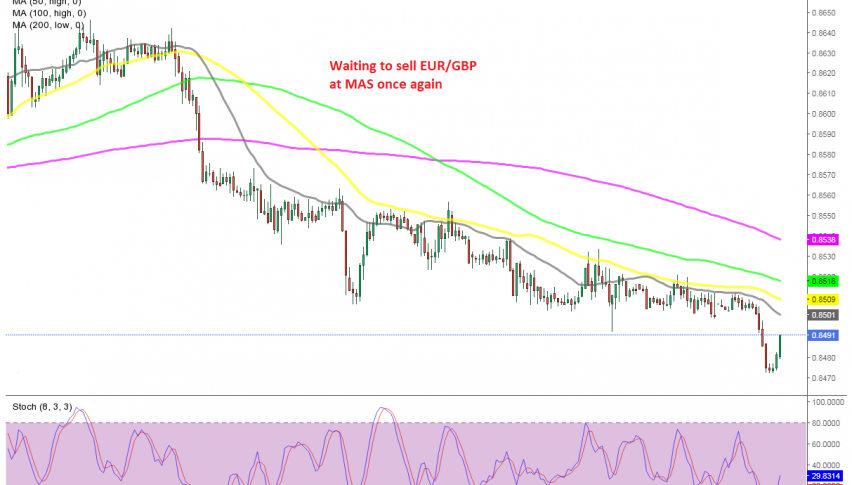 Pending Sell Signal in EUR/GBP at Around 0.85
EUR/GBP has been bearish since the beginning of this year. As we have mentioned before, the trade deal between the EU and the UK validated the previous Brexit deal, turning the sentiment bullish for the GBP, which has been climbing against most major currencies since then.
As a result, the EUR/GBP has been bearish since the beginning of the year. losing more than 7 cents from top to bottom. During this time, moving averages have been doing a great job as support indicators and we have tried to make the most of them, selling retraces higher against these MAs.
The last occasion was last week, when we sold this pair at the 50 SMA (yellow) on the H1 chart. This shows that the downward pressure is quite strong here. Early today int he Asian session, EUR/GBP tumbled around 40 pips lower but it is retracing higher now, heading to these moving averages once again.
We are getting ready to open another sell signal at the 20 SMA (gray) or the 50 SMA (yellow), since the price will be overbought by then. I will leave a pending sell signal at 0.8005, which is around 10 pips below last night's high, so we don;t miss the chance. The moving averages will also provide resistance up there.