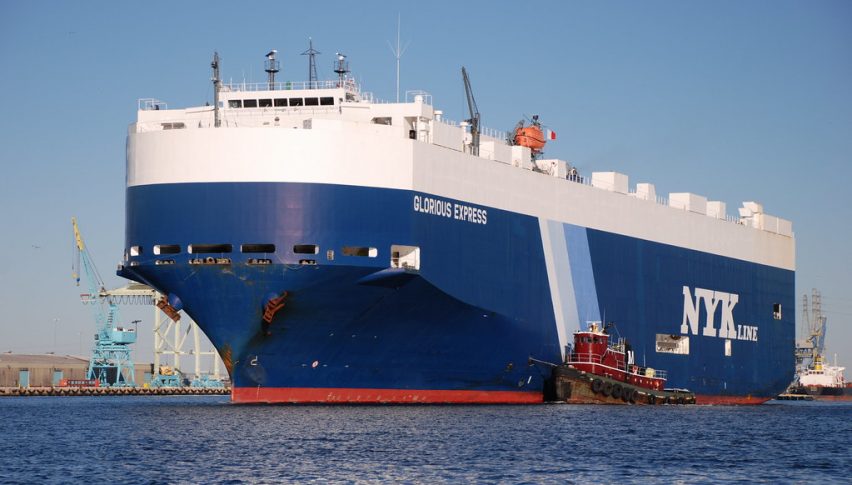 Japan's Exports Surge in March, Beat Expectations as China's Demand Improves
Exports out of Japan rose at the fastest pace seen in over three years, driven higher by a sharp increase in demand from China, although markets are still worried that it will take a lot more to bring the world's third largest economy out of the downturn caused by the ongoing coronavirus pandemic. Data released by the Ministry of Finance (MOF) reveals that Japanese exports grew by 16.1% YoY during March, the sharpest rise since November 2017.
March's exports came as a relief after exports contracted by 4.5% during February, and even beat economists' forecast which was for an increase by 11.6%. Despite the sharp surge, economists remain cautious that it would not be enough to drive a rebound in the Japanese economy through the remainder of the year, especially in the wake of fresh waves of the pandemic around the world.
The steep increase was driven by a growth in shipments to China, Japan's key trade partner as its economy rebounds from the crisis. However, shipments to the US – another important trade partner still remained slow even though the US economy also starts to recover.
There are also concerns that the worsening of tensions between the US and China could drive more strain to Japanese exports, as had happened prior to the pandemic during Trump's trade war. In such a scenario, Japan's economic recovery could be further delayed, especially as the trade reliant economy battles weak domestic consumption and deflation within the nation.