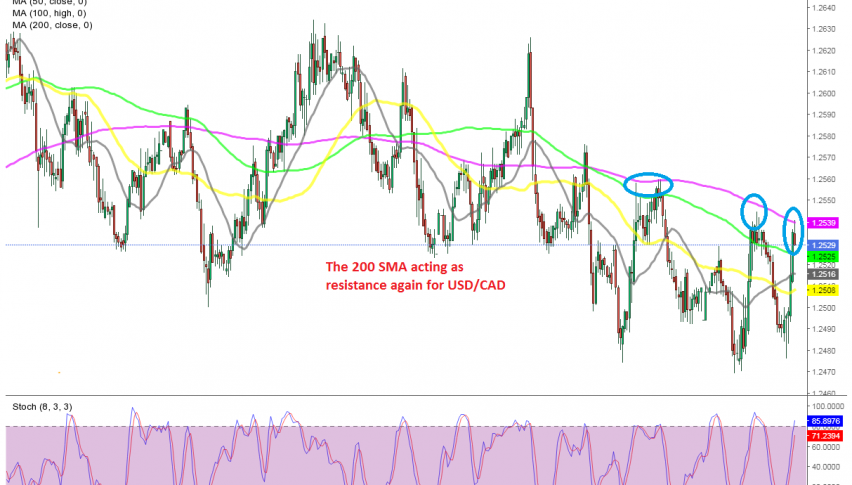 Selling USD/CAD Again, Repeating Yesterday's Trade
USD/CAD has been on a bearish trend for more than a year, since this pair reversed down from 1.4660s back in March last year. It lost considerable ground during this time, with the CAD gaining the most against the USD, as this pair fell around 23 cents lower.
We saw a bounce by the middle of March, but this month the USD turned bearish again and USD/CAD started resuming the larger bearish trend. Although, for about a week this pair has been trading in a range, bouncing up and down.
The highs are getting lower though, which means that the pressure is still to the downside for now. The 200 SMA (purple) has also been providing resistance at the top on the H1 chart, where we decided to open a sell forex signal yesterday.
We booked profit overnight as the price turned lower, but this morning we saw a bullish move, as crude Oil turned down and lost around $1. But, Oil has reached the 20 SMA on the H4 chart, which should provide support, while USD/CAD reached the 200 SMA again on the H1 chart.
That moving average is once more acting as resistance. So, we decided to repeat yesterday's trade and sold this pair at that moving average. Now the price is already reversing back down, so let's hope we get another winning trade here.