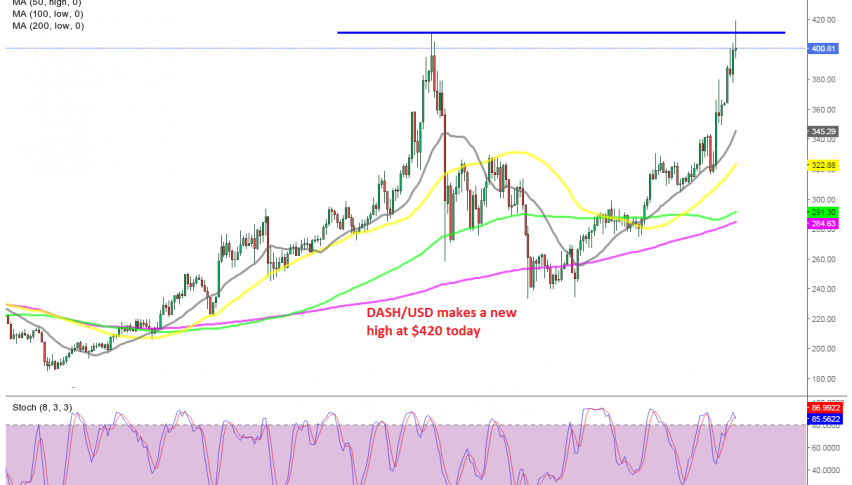 DASH Coin Also Surging, Reaching $420 Today
Cryptocurrencies went through the largest retreat in the second half of April, since the massive one in early 2018. This retreat set the crypto market 10-20% back and the majority of digital currencies haven't made up for the losses yet.
Some of them are not waiting for BITCOIN of the broader market though, as they keep pushing up, making new highs. ETHEREUM , LITECOIN , Chainlink etc are extremely bullish right now, making new record highs every day almost.
DASH is among one of the cryptocurrencies which are surging. DASH/USD retreated to $230s from above $400, but it  reversed higher during the last week of April and in the past week it has been surging higher.
DASH pushed above he previous highs today, reaching $420, although it has pulled back, but still trades above $400. So, the pressure remains really bullish here as well, which is tempting for buyers, but we are already long on other cryptos, therefore we arr staying out for now,  until we see a decent pullback lower.