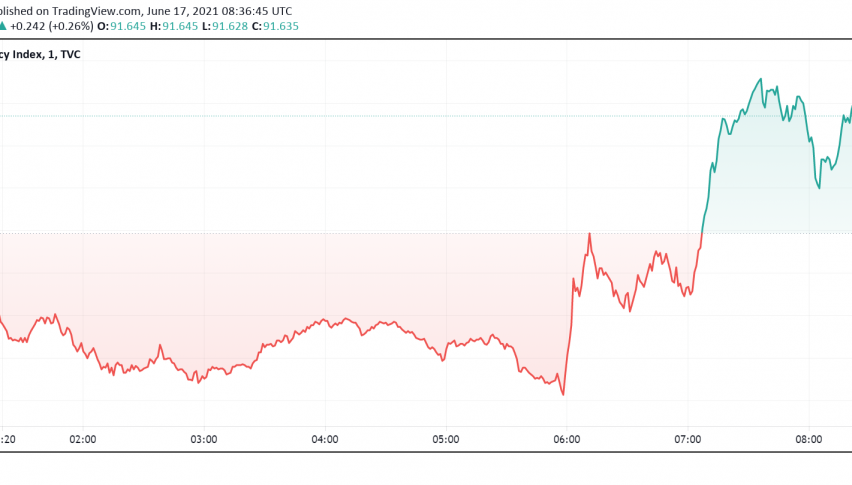 US Dollar Still Riding on Optimism From FOMC – Rate Hike in 2023?
The US dollar is enjoying its moment of strength into Thursday, trading close to a two-month high against other leading rivals after the Fed announced its plans to consider turning hawkish sooner than previously planned. At the time of writing, the US dollar index DXY is trading around 91.63.
During the previous session, following the release of the FOMC statement, the dollar index strengthened by almost 1% as markets cheered the optimistic shift in Fed's outlook about the US economy. According to several Fed officials, a rate hike could happen as soon as 2023 as the US economy rebounds faster than anticipated from the coronavirus crisis, supported by rapid rollout of COVID-19 vaccines.
In the latest meeting, 11 out 18 committee members expect the US central bank to hike interest rates at least twice in 2023, while seven expect a rate hike to happen as soon as within one year. This is a far more hawkish outlook than back in March when only seven members expected the Fed to implement a rate hike in 2023.
The US dollar received additional support from the Fed officials expecting inflation to come in higher during 2021, even though they insist the effect of price rise will be transitory in nature. The central bank also remains hopeful that the US economy could grow by 7% in 2021.