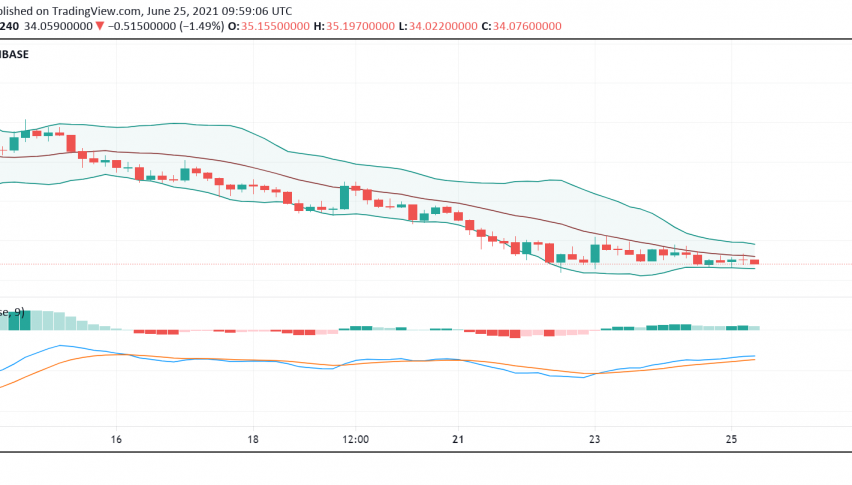 Internet Computer Protocol (ICP) Hit Hard Amid the Recent Downtrend
Among the newer entrants into the crypto space that we covered a few weeks ago was the Internet Computer Protocol (ICP). While its launch was well received, helping it break through into the top 10 cryptocurrencies by market cap soon after it hit the market, things have not been going too well for the new token since then.
At the time of writing, ICP/USD is trading at around $34, down by nearly 35% over the past week and still trading bearish even as the sentiment in the wider crypto sector improves as Bitcoin and Ethereum pick up. Since its launch almost two months ago, it is down by 95% and has since been pushed down to rank number 23 on Coinmarketcap.
The launch of the Internet Computer Protocol had helped immensely in the beginning, as it was made available for trading when investors were still rushing into cryptos and Bitcoin was aiming for higher highs. Seeing as it was backed by leading organizations, it soon made its way to getting listed on leading crypto exchanges almost immediately, including Binance, Coinbase, Huobi and OKEx.
However, the market crash that affected cryptocurrencies across the board shattered the hype that had built up around the new entrant, sending it to a lower low than most other established players in the space. Analysts now remain hesitant to offer insights into the future outlook as most of the claims made by the Dfinity Foundation, the organization behind the creation of ICP, are yet to be implemented.
Key Levels to Watch
On the 4-hour chart of ICP/USD, most moving averages are suggesting a bearish bias among investors. However, there may be some buying interest on the horizon, with leading technical indicators MACD and momentum signaling bullishness.
In case you are interested in trading ICP and making the most of the current lull, keep an eye on the immediate support level which sits at the $37 mark. For the uptrend to garner strength, the ICP's price has to bounce back above this level and make its way to the pivot point at $54. On the other hand, additional weakness in the Internet Computer Protocol can send its price all the way down to support at $27 in the near-term.
Cryptocurrencies were showing strong bullish pressure in the first two months of 2023, but the bullish momentum has faded
2 weeks ago