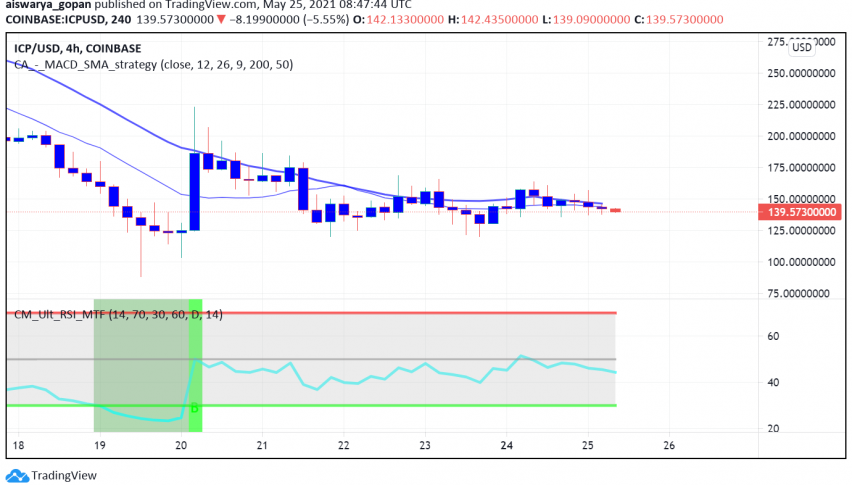 How Has The Crypto Market Crash Affected Its New Star, ICP?
One of the newest entrants into the volatile crypto market, Internet Computer Protocol (ICP) has had an interesting session on Monday after its creator, the Dfinity Foundation, announced the launch of a new and interesting feature called Network Nervous System (NNS). This feature will allow the development of DeFi and DApps on the ICP blockchain network, in addition to supporting the building of open internet services and even highly scalable enterprise systems.
For holders of the ICP token, the NNS feature will let let them lock their assets in Neurons to give them voting rights for adding new collections of nodes into the network. This will also empower them to earn rewards even as they get to participate in governance of the network as it propels ahead towards growth.
Founded in an attempt to counter the monopolization of the internet by "Big Tech" firms, the Internet Computer Protocol has made all the right noises and found prominent backers in Polychain Capital, Scalar Capital, Andreessen Horowitz and Beacon Fund. No wonder then that little after its launch a few weeks ago, ICP broke into the top 10 cryptocurrencies by market capitalization on CoinMarketCap, and holds its position despite the turmoil in the overall crypto market.
At the time of writing, ICP/USD is trading at around $139, having risen to over $163 in the previous session on Dfinity's NNS announcement. While the price is nowhere close to its ATH of $737 from a couple of weeks ago, it has recovered almost 50% of its value since the market crash that happened on May 19, 2021.
Key Levels to Watch
Looking ahead, the price action on the 4-hour chart suggests signs of mixed trading. While technical indicators momentum and MACD are pointing out a bullish bias, moving averages are exerting significant selling pressure on ICP at the moment.
The price sits at a very interesting point, just below the pivot point at $152. For the bullish momentum to build up, buyers will have to take the price past this and make a play for the resistance level that sits just above $200 for now.
On the other hand, if sellers step in now, we could see ICP's price going all the way to the support level that sits just above $100. A break below this support could drive additional bearish moves and take its price all the way down to $68.
Cryptocurrencies were showing strong bullish pressure in the first two months of 2023, but the bullish momentum has faded
3 weeks ago