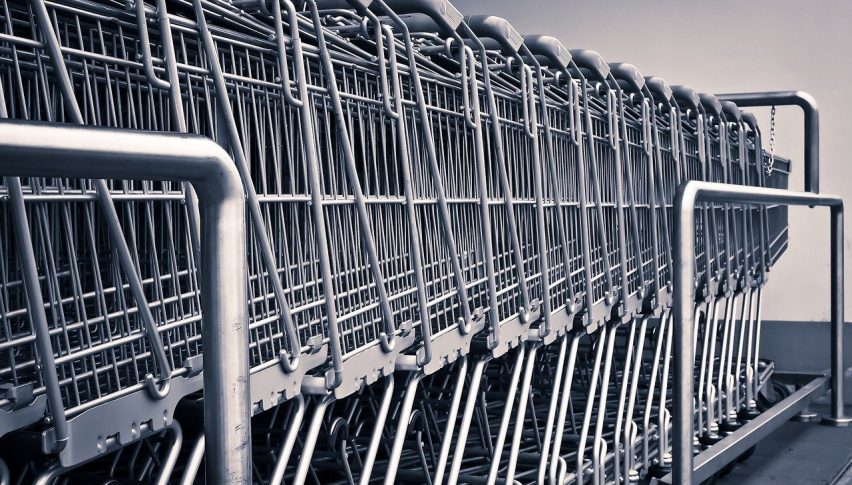 Japan's Retail Sales Beat Forecasts But Unemployment Also Ticks Higher
Retail sales across Japan posted a positive surprise, climbing higher for the third consecutive month during May; however, even as consumers spent more, there was a mood of caution amid uncertainties about the pace of economic recovery. Data released by the government indicates that Japan's retail sales rose by 8.2% YoY in the month of May, a faster pace of growth than the 7.9% rise forecast by economists.
However, economists note that even though retail sales have been ticking higher for three straight months, the pace of growth is still not strong enough to suggest a rebound in consumer outlook. One of the reasons could be that Japan's government had extended emergency measures into May to combat the fourth wave of the pandemic, which kept many consumers wary about stepping out of their homes for shopping.
Meanwhile, the outlook for the world's third largest economy's recovery still remains under a cloud, despite the upcoming Olympics as analysts fail to see the event significantly driving consumption higher. In addition, unlike several of its Western peers, Japan has been slow to roll out the COVID-19 vaccine, which heightens the possibility of yet another wave of the pandemic in the near future.
In more worrying news for the economy, the seasonally adjusted unemployment rate also shot up from 2.8% in April to 3% in May, coming in higher than economists' expectations which was for a rise to 2.9% instead. Economists have forecast a weak growth of 0.5% YoY for the Japanese economy during Q2 2021 following a contraction of 3.9% YoY in Q1 this year.