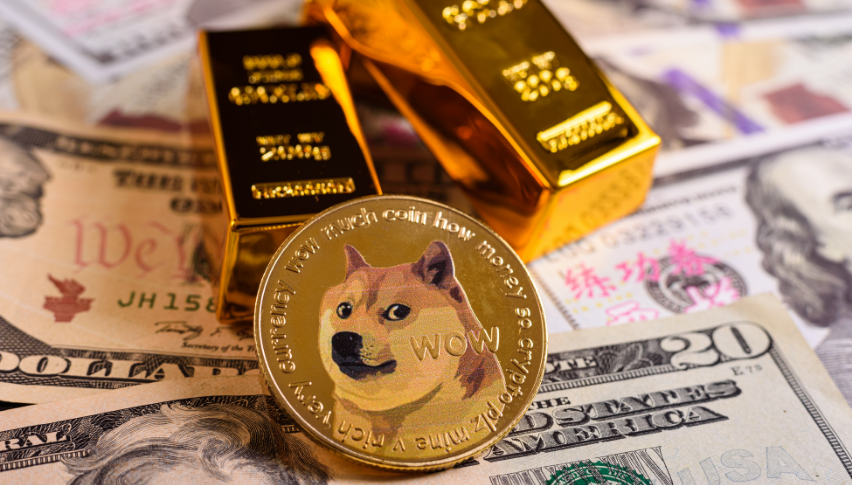 Expecting a Breakout in Dogecoin (DOGE) Soon, as MAs Squeeze it Into the Tip of the Triangle
Doge coin, which started off as a meme cryptocurrency, enjoyed some bullish momentum during April and early May, surging from $0.06 to $0.74, thanks to the boost it received from Elon Musk. However, Musk played a part in reversing the price down too, after considering it a joke currency, although the crash in May was mainly due to the sentiment turning massively bearish for cryptos, as China and central banks across the globe started a crackdown on cryptocurrencies.
As a result, DOGE/USD reversed lower, and it has been trading on a bearish trend since then. It kept pushing lower, breaking below all moving averages without much resistance from them. Moving averages started turning into resistance as the price moved lower, with the 50 SMA (yellow) doing so on the daily chart initially. Then the 20 SMA (gray) took over, and it hasn't let go since early June.
As a result, Doge coin suffered some of the biggest losses in the crypto market, as it retreated from $0.74 to $0.16, which means a loss of around 78% of the value from top to bottom. Although, the 2200 SMA (purple) has been holding as support on the daily chart for more than a week now, and lately, we are seeing attempts from buyers to reverse the decline.
The 20 and 200 SMAs forming a triangle for DOGE/USD
DOGE/USD jumped to $0.21 on Wednesday, as the crypto market came back from the dead. We hadn't seen any buying in the crypto market during most of July, as the prices were declining across all cryptos, which was a negative signal. But, on Tuesday we saw a sudden revival in this market, and Doge jumped higher as well. Elon Musk had a renewed impact on cryptocurrencies, with Tesla announcing that it would accept Bitcoin payments once again. He has also set the Doge coin image as his tweeter picture.
Coinbase exchange is moving forward with listing Doge coin in its platforms too, which should have some positive implications in the future as well. But, the 20 SMA is not letting go just yet. It keeps providing resistance, which prevents DOGE/USD from climbing higher, while at the bottom, the 20 SMA (purple) is standing firm.
So, Doge is heading towards the tip of the triangle, and a breakout should come soon. Chances are that it will be to the upside, since the sentiment is slowly improving in the crypto market. However, we might see another retest of the 200 SMA (purple) at the bottom before making a strong bullish move. If that happens and the 200 SMA holds once again, we might open a long-term buy signal in DOGE/USD, which you can follow on our forex signals page.
Cryptocurrencies were showing strong bullish pressure in the first two months of 2023, but the bullish momentum has faded
3 months ago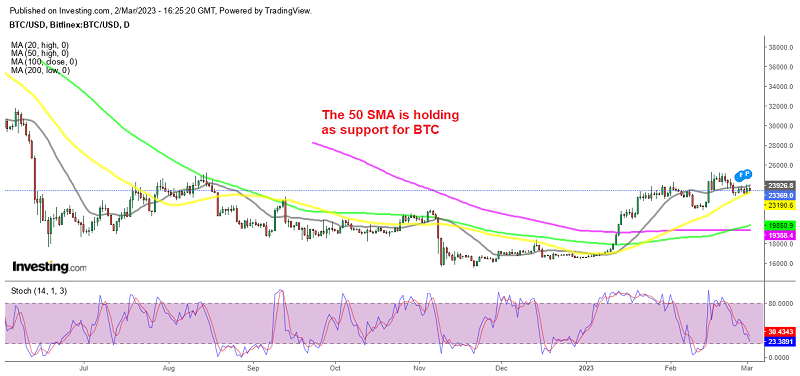 3 months ago