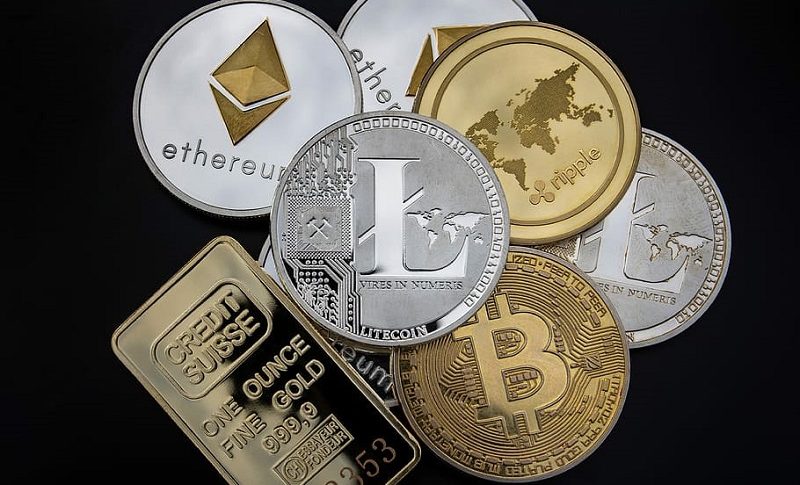 Litecoin (LTC) and Ethereum (ETH) Cryptos Facing the Support Again – Buy the Bounce Higher or Sell the Break Lower?
Today, cryptocurrencies have turned bearish again; they have been showing signs of weakness since the flash crash two weeks ago, but today they are making the big move. Cryptocurrencies have weakened sharply in the past 24 hours, with a sudden spike in volatility.
Bitcoin has lost around $4,000, and it continues to slide lower, so will this be a proper bearish reversal that could send Bitcoin even lower, towards $40,000 and eventually $30,000, or will we see a reversal soon?
Litecoin Analysis – LTC/USD Daily Chart at Crossroads
Litecoin facing support above $160 now
Since early August, Litecoin has been trading within a range between $195 at the top, and $160s at the bottom. At the top, the 200 SMA (purple) has been acting as resistance, although we have seen two surges higher to $230s, above the 200 SMA, which brought us decent profits on our LTC/USD  buy signals.
But, the surges were quick and the price came back within the range below the 200 daily SMA, which means that Litecoin is comfortable within this range. Late last week, we saw an attempt at the 200 SMA again, but it failed and the price reversed down. Now, LTC/USD is facing the support area above $160 again.
The stochastic indicator is well oversold, so there might be a reversal higher from here, but that remains to be seen. If Litecoin hesitates too long around here, we will probably open the third buy LTC signal from here, especially if we see a bullish reversing chart pattern forming. If there is a break, we will probably stay on the sidelines.
Ethereum Analysis – LTC/USD Daily Chart at Crossroads
Ethereum heading for $3,000. Will it hold again?
Ethereum has also shown signs of weakness since the flash crash in the market. It failed to hold its own above $4,000 after briefly pushing above it, although the support area surrounding the $3,000 level has been holding. Now the price is returning to this level, so this might be a good chance to buy Ethereum too.
Fundamentally, Ethereum is in a good spot, thanks to the release of the Ethereum 2.0 London hard fork, which was keeping the demand up, but now the broader crypto market is having a major impact on the Ethereum prices, so at the moment, Ethereum is bearish. You can follow our Forex signals page for live crypto trade signals.
Cryptocurrencies were showing strong bullish pressure in the first two months of 2023, but the bullish momentum has faded
3 weeks ago