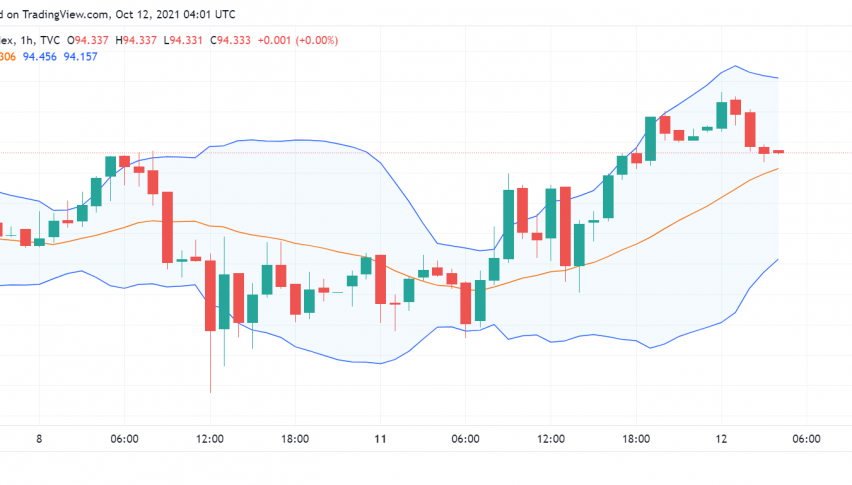 US Dollar Continues to Trade Higher – Bond Yields, Energy Crisis Support
A sharp surge in US Treasury yields has sent the US dollar to the highest levels seen in three years against safe haven Japanese yen even as investors look forward to the Fed becoming one of the first major central banks to embark on monetary tightening post pandemic. At the time of writing, the US dollar index DXY is trading around 94.33.
In addition to rising expectations for the Fed to start its tapering of monthly asset purchases next month and consider increasing interest rates by sometime next year, the greenback is also enjoying support as a safe haven asset. With investors turning wary about soaring energy costs and their possible impact on global economic recovery, the reserve currency remains in favor over some of the other riskier instruments.
However, popular commodity currency and risk-sensitive instrument AUD has been making its way higher against the USD, supported by the steep increase in energy prices as well as an uptick in iron ore prices. As one of the key exporters of coal and iron ore, the demand for these commodities is supporting the Australian currency and helping it notch up gains in the market.
On the other hand, however, safe haven Japanese yen has been trading under pressure, losing as much as 1% of its value over the previous session and extending its bearish moves into Tuesday. As a major importer of energy, investors worry that high energy costs could exert more pressure on the fragile Japanese economy that is struggling to rebound from the coronavirus crisis and already has an extremely loose monetary policy.
The JPY has also come under pressure on the back of strong US bond yields especially since Japanese bond yields remain close to 0. After reaching the highest levels seen since June, the benchmark 10-year US Treasury yields continue their rise into early trading, holding above the 1.6% mark and lending further support to the bullishness seen in USD/JPY.