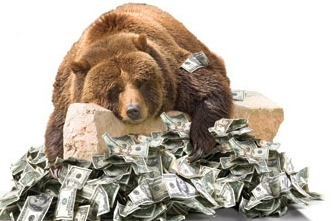 The Bears Are Running with Theta (THETA) As It Falls under $5.80
Theta dropped to $5.75 (THETA/USD) this morning, continuing its rough week so far. That's just a drop of 1.29% over the last 24 hours, with trade volume down by about the same (1.55%).
Theta has fallen from $6.85 on Sunday to a low for the week of $5.64 yesterday, so it is up just slightly today. Whether it stays down or is starting to bounce back remains to be seen. October has actually been really good for Theta until this week started.
We saw Theta shoot up to test the $7 level but not quite pass it on October 9th, which was a great performance that had not been replicated since early in September. Theta is currently hanging around the $6 level, so the real test will be $6.50, which was last passed on the 9th. After passing $6.50, Theta fell below that mark the same day.
Theta's Test of Strength
Moving above $6.50 is the mark of a strong performance from Theta in recent weeks, and it has struggled to stay ahead of that price point. What investors are anticipating at the moment is a repeat of what we saw last month, where Theta plunged below the $5 level. It stayed around that level for a few days before shooting up almost $2 in five days.
If Theta drops much further, we could see a repeat of that action, as the bears are replaced with bulls in a buyout of Theta tokens in expectation of a price increase. At the moment, we are expecting erratic behavior from Theta that could go either way. It's been strong for the month so far, for the most part, and we do not expect to see any action below the $5 level and likely nothing under $5.50 that holds for very long.
Right now, the bears have Theta, but that that could quickly turn around, pushing this crypto toward the $6 mark or higher.