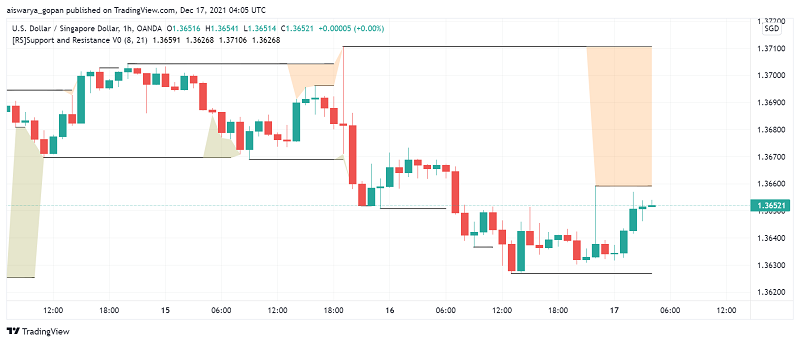 Singapore's Exports Surge in November, Growth Forecasts Upgraded
The trade reliant economy of Singapore has posted a positive surprise, registering a strong rebound in its exports for the month of November. According to data released by Enterprise Singapore, the island nation's non-oil domestic exports increased by 24.2% YoY in November, far higher than the 17.8% increase seen in October and a 17.3% rise forecast by economists.
The surge in exports was also the fastest pace of expansion seen since February 2012, offering hope for a rapid economic recovery following the pandemic and related restrictions. On a monthly basis, exports were up by a seasonally adjusted 1.1% MoM, although the pace of growth was weaker than the 4.1% MoM growth seen in October.
Exports of electronics were up by 29.2% YoY for the month, powered by strong demand for semiconductors worldwide. Shipments of integrated circuits (ICs) – the building blocks of electronic equipment, surged by 41.8% YoY during November. Another key contributor to the strong growth in exports overall was an 80.6% increase in primary chemicals, 74.4% rise in specialized machinery and a 66% rise in petrochemicals.
Economists have upgraded their growth forecasts for Singapore in a recent survey by the MAS. Singapore's GDP for 2022 could come in at 4% against the previous forecast for a 3.9% growth instead. This comes even as the Ministry of Trade and Industry anticipated a growth of anywhere between 3% and 5% for Singapore's economy in 2022.
Impact on the Singapore Dollar
The Singapore dollar has failed to show much reaction to the news, trading bearish against the US dollar. At the time of writing, USD/SGD is trading at around $1.365.
The risk sensitive currency has been under pressure following the Fed's confirmation for implementing rate hikes in 2022, which has kept the USD well bid. There is also uncertainty surrounding the potential fallout from the Omicron variant weighing on traders' minds, keeping SGD weak for now.