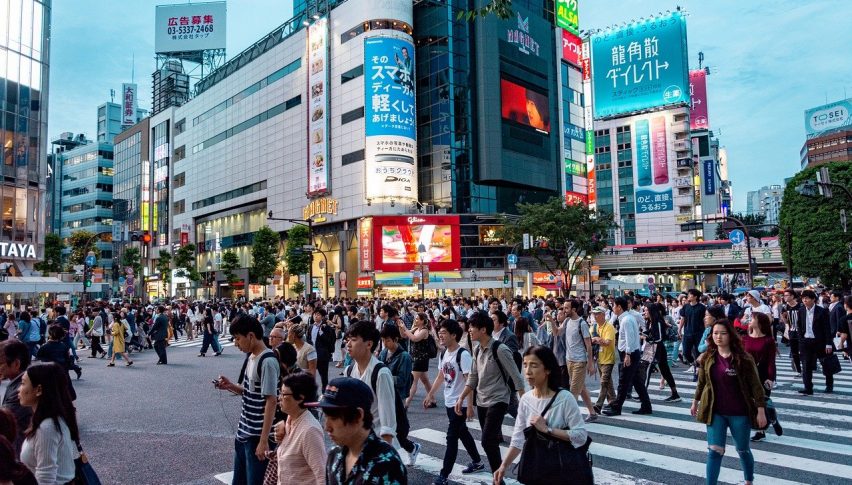 Japan's Business Sentiment Dips as Firms' Profit Margins Narrow
Manufacturing firms in Japan have turned less buoyant about their business outlook for the future as soaring energy prices and raw material costs squeeze their profit margins during the month of January. The latest edition of the Reuters Tankan survey, the business sentiment index among Japanese manufacturers has dipped from 22 in December to 17 in January, although it remains in the positive territory indicating optimism.
The sentiment index among services companies in the country also fell from 8 in December to 6 in January. Despite the dip in business sentiment in the present month, companies across both sectors remain optimistic that the business conditions could improve in the next quarter, anticipating an improvement in the index to 29 for manufacturing firms and to 14 for non-manufacturers.
Companies expect the demand for metal products/machinery and car sub-sectors' products to surge in the coming months and support the boost in business confidence in April. Services firms remain more cautious about their outlook, stating that uncertainties about the Omicron variant continue to impact their business.
According to a separate survey, private sector companies across Japan expect the country's GDP to grow by 6.1% in Q4 2021 and ease lower to 4.9% in Q1 2022. However, there are downside risks to the economic outlook due to Omicron which can cause raw material costs to escalate further if it drives more disruptions in the global supply chain.
Impact on the Japanese Yen
The Japanese yen is trading choppy against the US dollar on Wednesday as markets await inflation data from the US later in the day. At the time of writing, USD/JPY is trading at around $115.37.
The Japanese yen has come under considerable weakness lately over rising bets of the Fed hiking interest rates soon, which is supporting US Treasury yields especially against the lower yielding Japanese government bonds. In addition, the weaker outlook for the Japanese economy is also keeping investors wary about the JPY, although its safe haven is enjoying support owing to Omicron-related uncertainties worldwide.