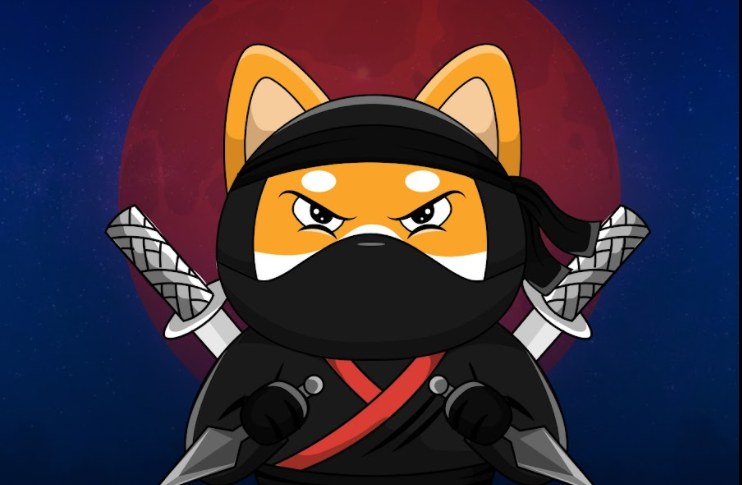 Passive Income Earner NinjaFloki (NJF) Soars to a 3,781% Increase Today
Decentralized cryptocurrency token NinjaFloki (NJF) is enjoying a bullish run today as the biggest gainer over the last 24 hours, moving up 3,781% and achieving a rate of $0.00002835 (NJF/USD).
On Wednesday, NJF dropped dramatically, falling from $0.0001346 to $0.0000008304. It stayed flat through most of Thursday until it shot up late in the day to $0.00006494. That is where the majority of its gain over the last 24 hours has come from. Even though much of the crypto market is down today, NJF is gaining in a big way.
An Unusual Crypto
NinjaFloki has one of the stranger cryptocurrency patterns, as it stays flat for periods of time. Where most cryptos have a jagged pattern that moves up and down erratically, NJF's pattern looks more like a cityscape, with flat areas and peaks that flatten out rather than spike.
NJF launched just a few days before the end of last year, and it started to see some significant movement within a couple days. After just over a week on the market, this cryptocurrency skyrocketed, achieving its current all-time high of $0.0001853. It did not stay there for long, though, but because the crypto is so new, it has a chance to repeat that price point in the near future. It is too early to say where NinjaFloki is trending toward and whether it is a solid investment.
NJF is a passive income earner linked to the gaming industry. The developers behind the NinjaFloki coin have created a video game that powers the token. As you play the game, you'll earn tokens. You can earn them passively as well just buy holding onto NinjaFloki coins.
Every time there is an NJS transaction, 3% of that transaction is given back to the token holders in Binance USD (BUSD). How much is given to each token holder depends on how much they currently hold. Five billion of the 100-billion token supply have already been allocated to be given as in-game rewards for players.