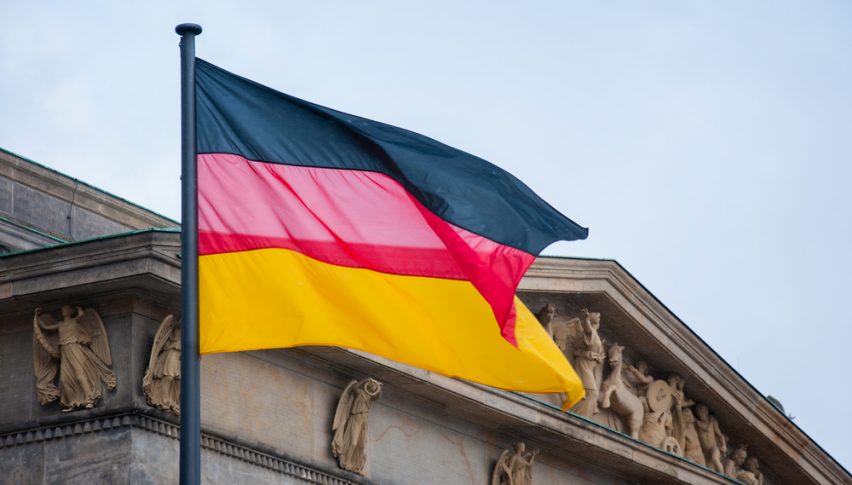 Business Climate Deteriorates in Europe as Prices Surge
The German Ifo Business Climate survey is highly respected, due to its large sample size and historic correlation with econ0mic conditions in Germany and the wider Eurozone, which makes it a leading indicator of economic health. This indicator started showing an improvement in the first two months of this year, as fears of more coronavirus restrictions cooled off after the omicron variant turned out to be pretty mild.
But, earlier this month, the conflict in Ukraine hurt investor sentiment terribly in the Eurozone. However, the tensions seem to have abated somewhat and the sentiment is not as bad at the moment, and this has been providing support for risk assets, such as the stock markets.
Gold Daily Chart Analysis – The 20 SMA Holds as Support
Gold resuming the bullish trend again as the uncertainty persists 
Nevertheless, the uncertainty remains high. Prices of food and food products have been surging, which keeps safe havens like GOLD in demand. Gold increased above $2,000 earlier this month, when the tensions were at their peak, but it has since retreated below $1,900. The 20 daily SMA (gray) was pierced, but it held as support for several days, and eventually, the price started bouncing off that moving average. Now, gold is heading for $2,000 again.
Ifo Business Climate – March 25, 2022
March Ifo business climate index 90.8 points vs 94.2 expected
February business climate was 98.9  points; revised to 98.5
Current conditions 97.0 points vs 96.5 expected
February current conditions were 98.6 points
Expectations 85.1 points vs 92.0 expected
Prior expectations were 99.2 points
That's a big slump, as the Russia-Ukraine war has been dampening the outlook, while surging inflation pressures are probably also weighing on the sentiment for the most part. The drop in the expected readings indicates a fall to the lowest level since May 2020.
Remarks by Ifo economist, Klaus Wohlrabe
Price expectations have risen, 2/3 of companies want to increase prices
Price expectations have risen in retail as well
Industry supply chain issues have worsened
80.2% of companies are facing such issues now, compared to 74.6% in February
German economy faces uncertain times
That's a damning sign of things to come in Germany, as inflation grips the economy. The worst part is that things don't look like they will turn out for the better in the months ahead. It is going to be a challenging Q2 for the Euro area, as consumers will surely start to feel the pinch of rising food and energy prices.