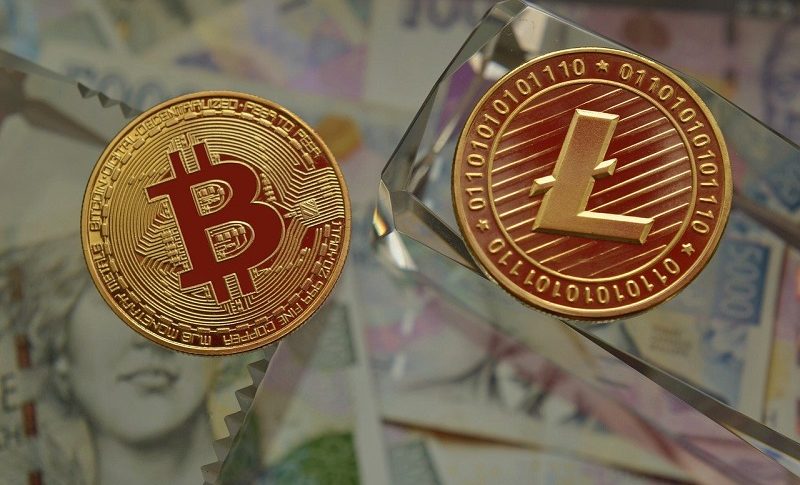 Bitcoin BTC, Litecoin LTC Facing Resistance During This Bullish Attempt
The decline resumed again in April in the crypto market after the bullish attempt we saw in march March failed. when buyers tried to turn cryptocurrencies bullish. This month the decline accelerated and the total crypto market capitalization declined to $1.20 trillion. BTC slipped down to $25,500, but the support zone held. Cryptocurrencies have been consolidating in a tight range for the last two weeks, but today we are seeing an attempt from buyers.
Bitcoin Daily Chart – BTC Trying to Push Above the 20 SMA
The support at $28,500 held for BTC
BTC pushed above 48,000 by the end of March, but the bearish momentum resumed gain in February after buyers failed to break the 200 SMA (purple) on the daily chart. Early this month Bitcoin crashed lower earlier this month together with all the crypto market, piercing the support zone below $30,000. But the price returned above the support zone so the break didn't count. Since then, we have seen a rangebound market, with bitcoin consolidating around $30,00, forming a support zone around $28,500.
Highs have been getting lower during retraces but today we are seeing a small jump, which has taken the price above the $30,000 level as well as above the 20 SMA (gray). This is an encouraging move, especially as amid distribution by the "giant" whales of Bitcoin, data shows that smaller ones are still resisting the urge to sell, which has been one of the main reasons for holding BTC up. Although, now stochastic is overbought which means that the price should reverse down. If it doesn't and Bitcoin continues higher, then that would be a stronger bullish signal.
Litecoin H4 Chart Analysis – The 20 SMA Is Holding for LTC
The downtrend continues until the price moves above all moving averages 
Litecoin has been bearish since May last year, as it keeps making lower highs. LTC/USD had formed a support zone above $100 which held for a long time, but sellers pushed the price below it, sending this cryptocurrency to $56. After trading sideways for around 2 weeks, the 20 SMA caught up and gave LTC a push lower, although today the price has turned bullish again.
The MimbleWimble extension blocks MWEB) soft fork which is Litecoin's most highly anticipated upgrade since its inception was released about two weeks ago, after (MWEB) was approved by a majority of the nodes and locked in for activation. This process was completed at the height of block 2 million, or May 19. But it has failed to attract much interest, although the sentiment remains bearish in the crypto market, so we will see how Litcoin reacts when the sentiment turns positive.