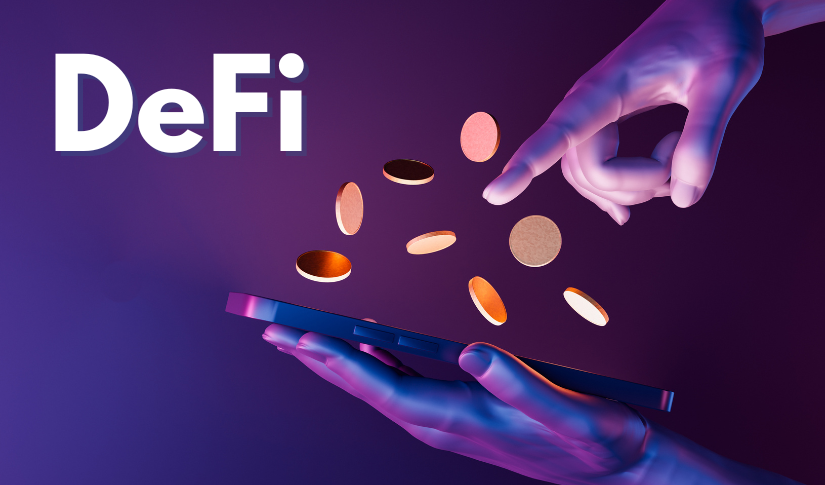 Best DeFi Tokens That Are Still Soaring in 2022
Posted Tuesday, June 28, 2022 by
Sophia Cruz
• 2 min read
DeFi platforms aims at offering the user's convenience of doing their transactions through smart contracts. In an increasingly digital financial world, the DeFi space has been growing each day as with features like lending, borrowing, saving, trading and even earning interest that is free from normal red-tape and technicalities.
In a progressively digitized financial world, Decentralized Finance (DeFi) focuses on offering the serviceability of peer-to-peer transactions to investors. Listed below are three of the crypto projects set to explode this year.
Lucky Block (LBLOCK)
Lucky Block is a DeFi worth exploring as its project uses blockchain protocols to offer a play-to-earn game and a prize draw platform. It delivers plans to bring transparency and fairness in gaming. LBLOCK is the native token of the Lucky Block ecosystem, you can use it to buy tickets without the requirement to pay any transaction fee plus receive payouts on daily jackpot rewards. 
According to the Lucky Block team, the project is in 3rd stage of development. The platform has been concentrated on swiftly expanding its existing and increasing its asset value through its promising features that the crypto community, traders, and investors will be attracted to.
As one of the most talked-about cryptos this 2022, Lucky Block surely made a hit to investors thanks to social media platform, corporate media and the platform's unique cases and massive growth potential.
SushiSwap (SUSHI)
SushiSwap is an all-in-one DeFi platform that provides users with options to liquidity provider (LP) tokens exchange. It has many decentralized finance products and services where SUSHI is its governance token. The platform's users can enjoy the privilege of selling and buying through its native token and decentralized exchanges (DEX) where users are also allowed to trade a variety of crypto assets. This is about getting the opportunity to swap, earn, borrow, leverage and lend within its community.
SushiSwap has gained fame and been getting high reviews from various DeFi platforms as a result of user involvement and mix of market. Earlier this month, the DEX was rolled out on the Kava network, therefore extending its growth to more than 14 blockchains. $7 million will be allocated for each over a period of 90 days with a combined allocation of $14 million for this partnership. This is a great opportunity for SushiSwap to join the Kava Rise Program which aims to make the Web3 and DeFi crosschain operability moer manageable.
Defi Coin (DEFC)
Tagged as the best DeFi token to purchase this year, Defi Coin minimizes volatility by spreading transaction fees among current coin holders and into its liquidity pools. Defi Coin reduces volatility by spreading transaction fees into liquidity pools and between its current coin holders. DEFC is its native token of the DeFi Swap exchange that provides decentralized earning possibilities to all crypto users through trading and staking of various DeFi tokens. The DeFi Swap exchange uses the DEFC to encourage long-term holding through various strategies and to provide liquidity to its users.
Since the DEFC token was launched on the Defi Swap exchange in May of 2022, holders have profit from an explosive price surge. Investors are viewing this DeFi token with potential of long-term growth opportunities.